Beanitos Simply Pinto Bean Chips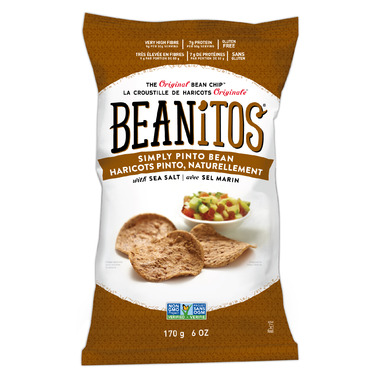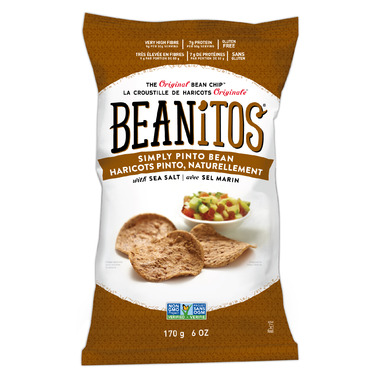 Beanitos Simply Pinto Bean Chips
Did you know Beans are a superfood? They are a nutritional powerhouse that are an excellent source of fiber, protein and carbohydrates. They are also rich in antioxidants, vitamins and minerals. Get more from your snacks than just great flavour with Beanitos!
Features:
Corn, wheat, soy, gluten and cholesterol- free
Low sodium and glycemic
No trans- fat, preservatives or MSG
Vegan

Kosher
5g of fiber
4g of protein
Ingredients: Whole pinto beans, pure sunflower oil, long grain rice and sea salt.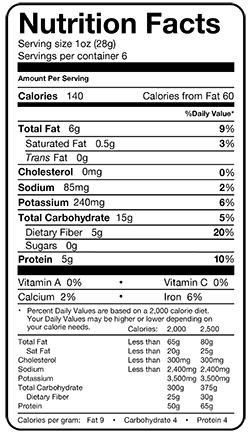 Anne:
a few months ago
Although the ingredients are great, the flavour (to me) is not. The salt is really hit or miss... one chip will be mildly salted (nicer in my opinion) and the next will be gaggy with way too much. They overall just have an earthy (and salty) flavour like you might expect a plain bean chip to taste I guess. The aftertaste is a touch unpleasant to me too... as if you've snacked on some plain beans... or eaten some mud! I've had better bean chips from other brands but they were heavily flavoured (like barbeque) so maybe that was why.

These would probably be quite tasty with salsa in place of corn tortilla chips as they're very similar--they just lack the sweet, clean flavour of corn and are instead a bit earthy. Nice nutritional profile though for a snack food and they appear to be made in the USA.
1