Benebone Wishbone Mini Bacon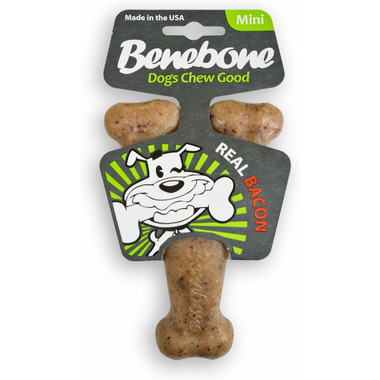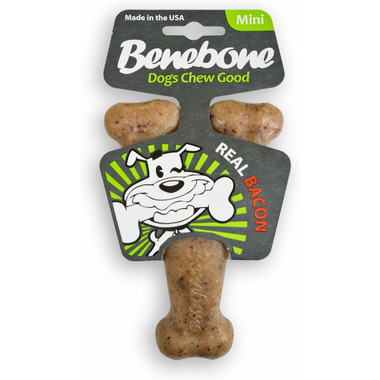 Benebone Wishbone Mini Bacon
Benebone Wishbone Mini dog chew toys are made of super-strong nylon and food-grade bacon, peanuts, and chicken. Free chemicals or artificial flavors.

Caution: These chew toys are to be enjoyed but not eaten. Benebones should be retired after reasonable wear. Monitor to ensure the product is not consumed. As with any chew toy, monitoring and replacement mitigate the risk of a large piece being eaten. When in doubt, choose the larger bone for your dog.

Made in a facility that may also be in contact with nuts. As a precaution do not introduce to a household with a nut allergy of any kind.

Kelly:
more than a year ago
This bone has been a lifesaver for us. Our 3 month old mini schnauzer puppy loves chewing on hard things (ie. kitchen table legs), so this bone has become one of his favorite things. It feels like a real bone, smells faintly of bacon, and is a great size for him (small enough for him as a puppy, but big enough that I doubt he'll outgrow it). He can manipulate it really well, we feel safe leaving it with him during the day while we're at work, and he has hardly made a dent in it. Any time he's getting chewy with us, we redirect him to his benebone. Great product!
Page
1