Bentgo Large Glass Container with Leak-Proof Lid Green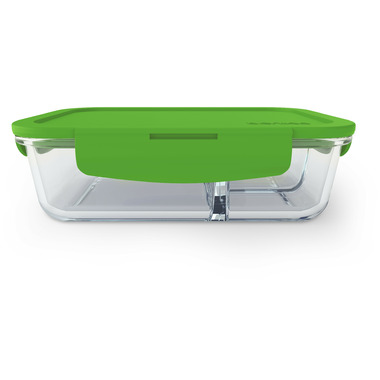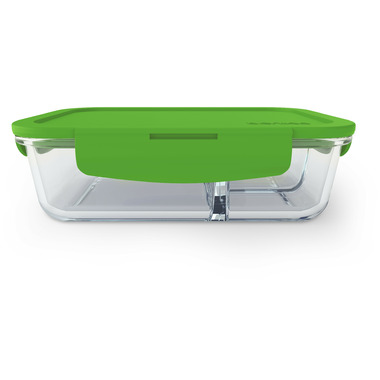 Bentgo Large Glass Container with Leak-Proof Lid Green
The Bentgo Large Glass Container is a first-of-its-kind glass lunch container that is perfect for meal preparation, food storage, and packing a healthy lunch. With 3 leak-proof compartments and a leak-proof lid, the Bentgo Glass allows you to pack an entire lunch into a durable glass container without worrying about your sides leaking into your main dish! The glass bottom is also oven-safe, so you can always heat up your meal or leftovers. The Bentgo Glass is also freezer- and microwave-safe.
The Bentgo Container has an airtight lid with seals and locking clips to always ensure mess-free transport and fresh food storage. It's made with non-porous glass that won't absorb stains or odors, so your container always looks as good as new!You can feel at ease knowing that this container was desginned using quality food-grade materials that contain no BPA, PVC, phthalates, lead, or vinyl.
Features:
Leak-Proof Easy-Snap Lid
Odor & Stain Resistant
Food-Grade Safe & Eco-Friendly Material
Product Specifications:
Outer Container: 22cm X 16cm X 7cm (8.7"" X 6.3"" X 2.75"")
Large Compartment: 14cm X 12cm (5.5"" X 4.7"") | 25 oz (745ml)
Small Compartments: 8cm X 7cm (3"" X 2.75"") | 8 oz (215ml)
Total Volume: 41 oz | 5 cups | 1175ml"