Bio-Kinetics Organic Sprouted Baby Cereal Quinoa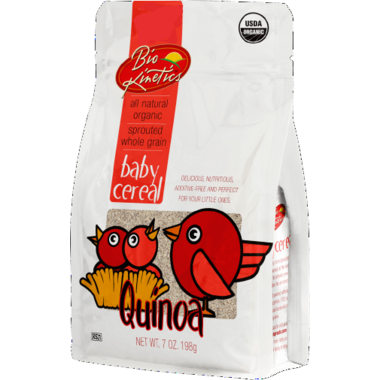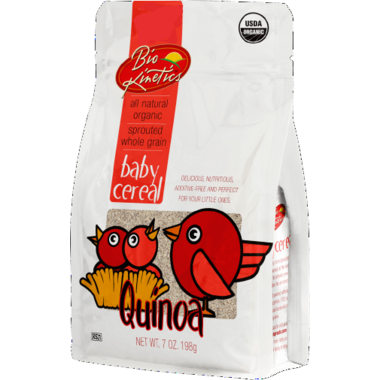 Bio-Kinetics Organic Sprouted Baby Cereal Quinoa
An ancient grain sprouted, Bio-Kinetics' Organic Sprouted Quinoa Baby Cereal provides you the perfect choice for a delicious, nutrient rich cereal for your family. A good source of unlocked vitamins and minerals with 0 trans and 0 sodium. Packaged in BPA free convenient pouches and made in the USA because we care about your little one! Serve up some whole grain for everyone!
Features:

Each cereal consists of 1 ingredients
Stored in a BPA-free, resealable bag
Certified organic
Kosher, whole grain and additive-free
Verified sprouted seeds
Created using an innovative, patent-pending sprouting process
A good source of Omega-3 fat acids, vitamins, minerals and probiotics
Made in the USA

INGREDIENTS:
Organic Sprouted Whole Grain Quinoa.