100% Biodegradable
50 Bags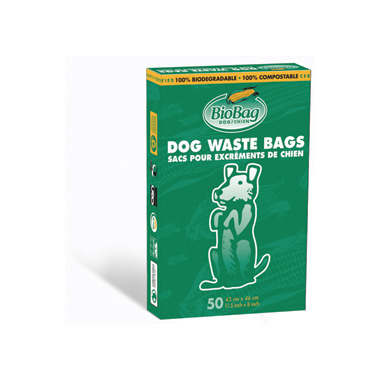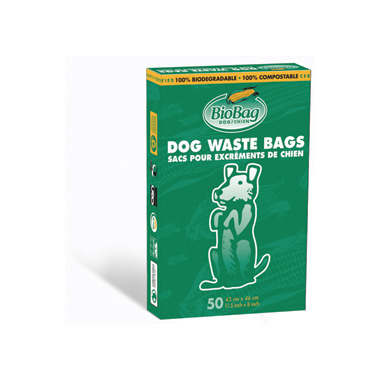 BioBag Dog Waste Bags
100% Biodegradable
50 Bags
- We're sorry, this product is no longer available!
- Shop for other products in: Waste Management

BioBag Dog-Waste Bags do not contain any polyethylene-based ingredients. They are as natural as dog waste and decompose within 40 days in a well-functioning composting environment. By comparison, it takes more than 100 years for normal plastic bags to decompose.

Why use polyethylene bags to pick up your dog waste (which is 100% Biodegradable) and then ends up in a landfill that will remain with us for 100 years or more?

The logical solution is to use BioBag Dog Waste Bags, which are 100% Biodegradable.

BioBag Dog is certified according to the European Standard EN13432 for compostable products and the US Standard ASTM D6400 for compostable plastics.

On behalf of the environment - Thank you!

Anne:
more than a year ago
We're required to use only compostable bags in our green (compost) bins that are picked up by the municipality, so this is a handy solution for dealing with dog waste (which our municipality accepts). I was somewhat surprised to find that the bags aren't lacking in performance for the sake of the compostable bag certification. I've been using these bags for approximately a year without any problems.
graham:
more than a year ago
BioBag Dog Bags work great. Opaque black colour so you don't see the mess and strong enough to carry home. My wife likes the tear off feature so we hang them by the front door so we don't forget them. The tie up feature is pretty cool so you don't have to fumble in the dark.
Graham
Page
1