BiOFACTOR Natural Dish Soap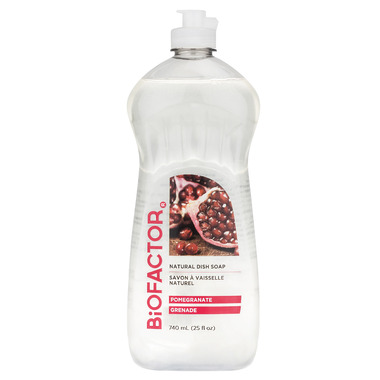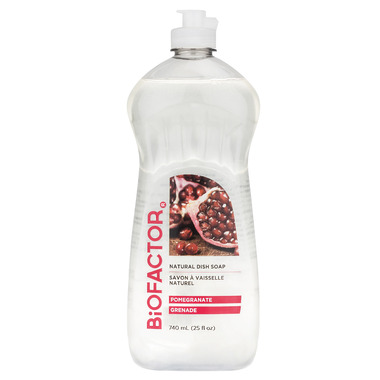 BiOFACTOR Natural Dish Soap
BiOFACTOR Dish Soap has been proven by third party laboratory testing to clean 50% more dishes than a leading national brand. We add Aloe Vera to every bottle to moisturize your hands as you work. Cuts through grease naturally.
Features:
Fruity Scent of Pomegranate High Performance, Օ UL Ecologo Certified, Readily Biodegradable, Օ 100% Bio Based Non-Toxic,Օ Contains Aloe Vera No Animal Testing, Օ Made in Canada
High Performance
UL Ecologo Certified
Readily Biodegradable
100% Bio Based
Non-Toxic
No Animal Testing
Made in Canada
Ingredients: Water, Plant Based Surfactants, Salt (Food Grade), Citric Acid (Food Grade), Pomegranate Fragrant Oil and Potassium Sorbate (Food Grade).