BiOFACTOR Natural Dish Soap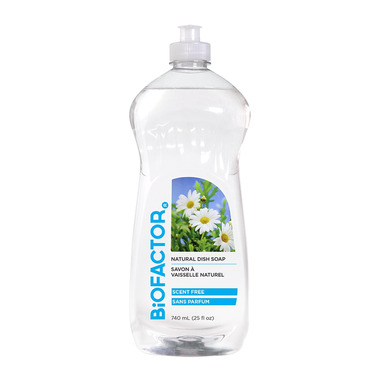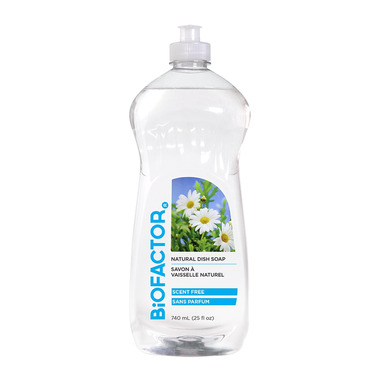 BiOFACTOR Natural Dish Soap
The rumours are true, a little goes a long way with BiOFACTOR dish soaps. They clean 50% more dishes than a leading national brand (testing by an independent third party laboratory). Your hands deserve special care, thats why we add moisturizing Aloe Vera to every bottle of BiOFACTOR dish soap. BiOFACTOR Natural Dish Soap is plant based and readily biodegradable. Free from toxic chemicals and artificial fragrances.
Features:
Scent Free ҕ High Performance, UL Ecologo Certified, Օ Readily Biodegradable, 100% Bio Based Օ Non-Toxic, Contains Aloe Vera Օ No Animal Testing, Made in Canada
High Performance
UL Ecologo Certified
Readily Biodegradable
100% Bio Based
Non-Toxic
No Animal Testing
Made in Canada
Ingredients: Water, Plant Based Surfactants, Salt (Food Grade), Aloe Vera Extract, Citric Acid (Food Grade) and Potassium Sorbate (Food Grade).