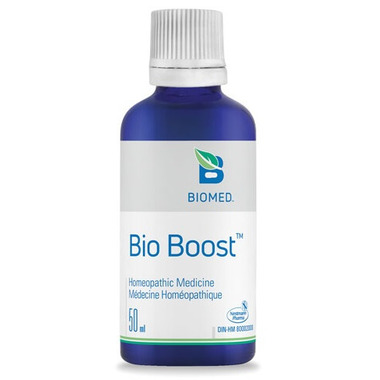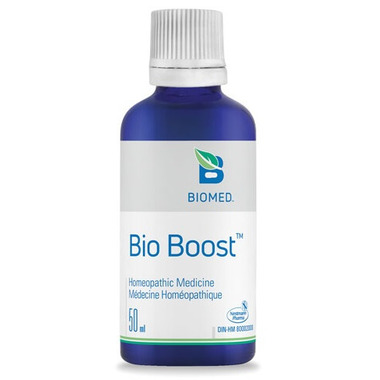 Bio Boost is a powerful homeopathic remedy that acts to increase the body's natural defenses against viral and bacterial infections. It works on the non-specific immune system, stimulates granulopoiesis and increases the phagocytic function of leukocytes. Bio Boost markedly increases the bactericidal activity of blood cells and has a beneficial effect on the complement properdin system.

Dosage: Adults: 20 drops 3 times per day

Ingredients:

Echinacea pallida D1
Arnica montana D3
Baptisia tinctoria D4
Bryonia alba D3
Cinchona officinalis D3
Cuprum sulphuricum D4
Eupatorium perfoliatum D2
Ferrum phosphoricum D8
Lachesis mutus D8
Lachesis mutus D15
Thuja occidentalis D4

Caution: Consult a health care practitioner if symptoms persist or worsen. Consult a health care practitioner before use if you are pregnant or breastfeeding.

GMO Free, Vegetarian, Soy Free, Gluten Free, Dairy Free