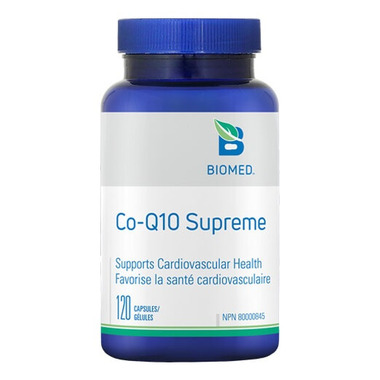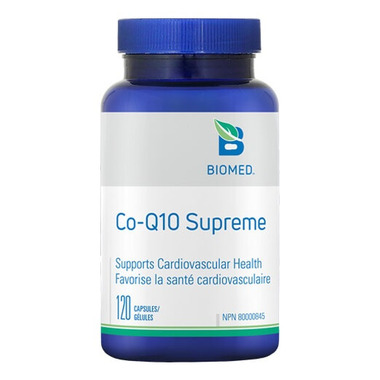 Co-Q10 Supreme is a unique combination of Co-Q10 (ubiquinone), natural vitamin E (d-alpha tocopheryl succinate) and the amino acid L-taurine. This synergistic combination is designed primarily to assist those individuals with cardiovascular complaints including congestive heart failure (CHF) and systolic hypertension.

Dosage: 2 capsules per day

Ingredients:

Coenzyme Q-10 (ubiquinne) 100 mg
Vitamin E (d-alpha tocopheryl acid succinate) 133 mg
L-Taurine 150 mg
Caution: Consult a health care practitioner prior to use if you are pregnant or breast feeding, or if you are taking blood pressure medication.

Vegan, Soy Free, Gluten Free, Dairy Free