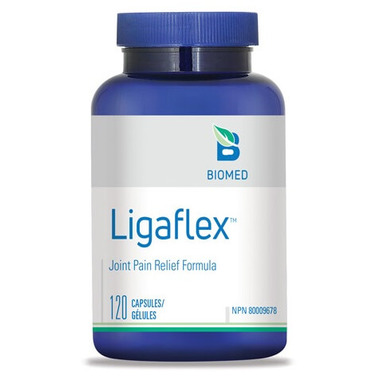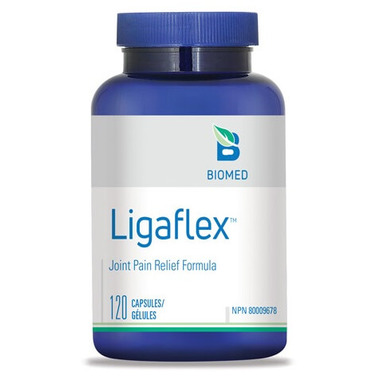 Ligaflex is specifically formulated for the musculoskeletal system. Ligaflex contains nutrients and botanicals that have traditionally been used for treatment of joints, ligaments and tendons. It is an ideal formula for healing after a musculoskeletal injury (i.e. strain, sprain) and wound healing.

Dosage: 2 capsules 4 times per day

Ingredients:

Collagen 50 mg
L-Cysteine 50 mg
Enzogenl (Pinus radiata) 12.5 mg
Glucosamine Sulphate 200 mg
Horsetail (Equisetum arvense) 1 mg
Gotu Kola (Centella asiatica) 30 mg
MSM (Methyl sulfonyl-methane) 100 mg
Black seed (Nigella sativa) 25 mg
Caution: Do not use if pregnant or breastfeeding. Do not use in individuals with known or suspected sensitivity to the listed ingredients. Consult a health care practitioner prior to use if you are taking nitroglycerin or if you have cardiac or renal dysfunction or if symptoms worsen. Keep at room temperature in a dry, dark place. Keep out of reach of children. Safety sealed for your protection.

Soy Free, Gluten Free, Dairy Free