Bios Adjustable Fold-A-Way Tapestry Footrest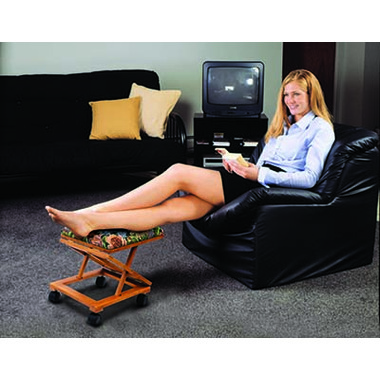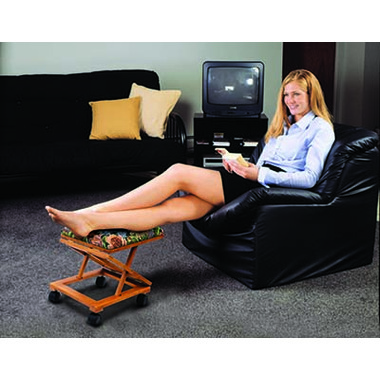 Bios Adjustable Fold-A-Way Tapestry Footrest
The Fold-A-Way Footrest converts any chair into a relaxation station where you can comfortably elevate your legs while you read, watch TV or take a nap. The foam- filled, decorative tapestry cushion helps absorb the built-up tension in your legs, feet and lower back. Folds flat for storage. Dimensions: 15 x 12 x 14" (38 x 30 x 36 cm).​
Lorraine:
more than a year ago
Although the idea is great .. the design is worse than poor. The wook is really flimsy , assembly is required and while trying to screw in the casters, it craked in two places. The cushiion is supposed to be screwed on too., but there is nothing for the screws to hold on to. I ended up having to use double sided carpet tape to hold everything together.
It is useful as a foot stool, and yes I like being able to fold it and roll it under the furniture when not in use. But .. when you use it .. be wary .. if you move to much it will collapse on its own ....
I wish someone, somewhere would re-think and re-design the footstool .. because it truly would be an awesome piece .. if executed properly
In the meantime ... do not waste your money .. unless you are ready to deal with a cheap, flimsy product.
Page
1