Bios Easy Wrist Bread Knife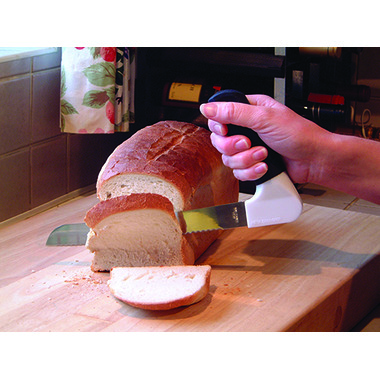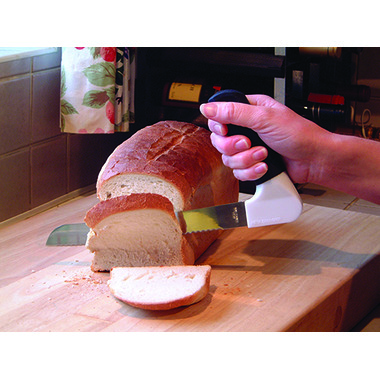 Bios Easy Wrist Bread Knife
The Easy Wrist Bread Knife is recommended for those arthritis sufferers who have swollen and painful joints, weak grip and poor hand control. The non-slip finish improves grip even when hand is wet or greasy. It has an ultra lightweight stainless steel blade, provided with protective cover. 8" (20 cm) l x 1" (2.5 cm) w blade.
Lise:
more than a year ago
Hi, Just got this knife and used it to cut my french "baguette". It is just a fantastic product! Normally I hit my arthritis hand while cutting bread and this time, no pain at all with the way the handle is designed. I saw a carving knife and and an all purpose one on your site and it will certainly be my next purchase. Thanks a million.
1