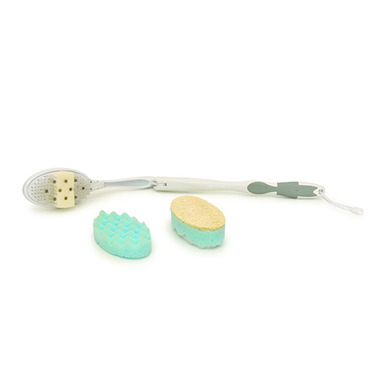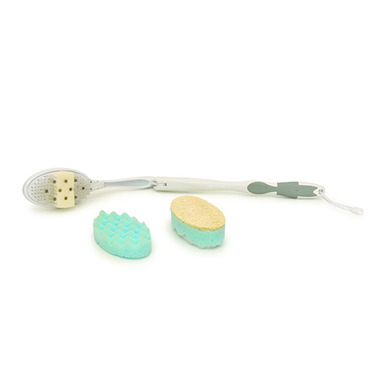 The 23" (58 cm) Lula Brush is adjustable to 3 different angles so a person can easily wash their back, feet and legs when suffering from limited range of motion. Included is a: nylon brush, loofah, and sponge/brush combo. The plastic handle and body is mold resistant. Dimensions: 23" x 3" x 2" (58 x 8 x 5 cm).​
Patricia:
more than a year ago
I am very disappointed in this brush. I wanted one that had an angle but this turned out to be too long. The bristles are few and soft. The piece of sponge that sits between them constantly pops out. The plastic handle becomes very slippery with the soap and hard to control - I will have to go back to the wooden brushes. I don't believe I can return this, so another poor buy relegated to the back of the closet.
Page
1