Bios Motion Sensor LED Porch Light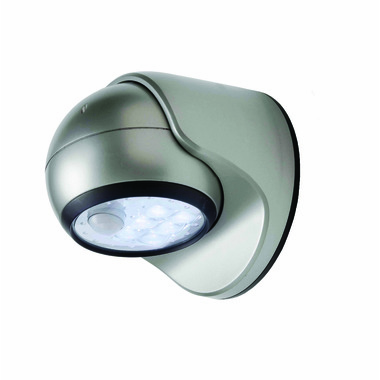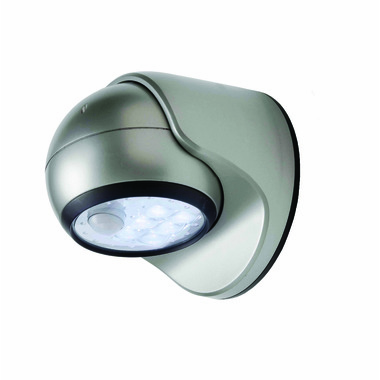 Bios Motion Sensor LED Porch Light
This handy LED unit offers extra light whenever things get dim. The unit features automatic on/off operation thanks to a light-sensitive photocell. The head can be aimed and positioned as needed. Weather-proof and battery operated so you can place it anywhere, indoors and out.
Automatic LED light.
Silver finish.
Adjustable light head.
Weather-proof.
Battery operated.
Takes 4 C batteries (not included).
5.75" (15 cm) diameter.
Extends 5.75" (15 cm) from the wall.
Weighs 1.25 lbs (0.5 kg).
Kathy Wms:
a few months ago
This light is perfect for indoors and outdoors. I put one over the gate outside and it has worked perfectly for 3 years now, winter and summer, and this is on the first set of batteries. The light is also bright enough that I can see where I'm walking and comes on with motion. Inside, I have four of them in different hallways so that when I come out of a room, and the electric lights are not on and the switch is far away, these lights come on when they sense my motion and are very bright so I don't fall. They work perfectly at night and make a perfect nightlight, illuminating the bathroom perfectly, not just that small dim light that is usually sold in stores. You can set how long this light stays on. It takes four batteries and are very easy to change. It also comes with a mounting bracket, although for my indoor uses I just set the light on a table. I highly recommend this light.
Page
1