Biotics Research Betaine Plus HP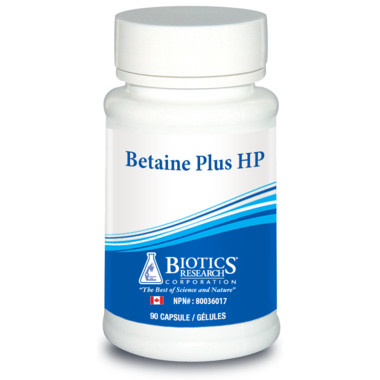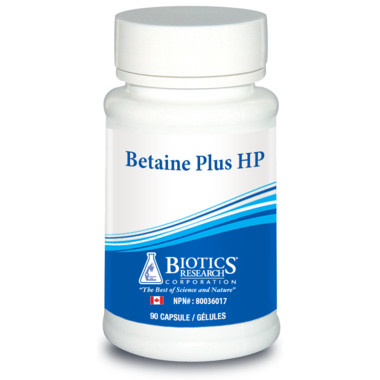 Biotics Research Betaine Plus HP
Betaine Plus HP is a high potency hydrochloric acid supplement, which also supplies pepsin to support digestive function. Perfect for use in instances where there is a need for additional hydrochloric acid (HCl).

For chronic indigestion, achlorhydria, chronic hypochlorhydria (gas, bloating, halitosis, body odor, loss of taste for meat), anemia, pregnancy, low mineral values per TMA testing, and bowel dysfunction (constipation or diarrhea)
Dosage: 1 capsule during a meal to start or as directed; increase by another every 7 days until symptom-free or to gastric distress, then reduce by one.
Active Ingredients: Betaine HCl, Pepsin.

Other Ingredients: Capsule shell (gelatin and water). This product is gluten and dairy free.
Cautions: KEEP OUT OF REACH OF CHILDREN.
This product is gluten and dairy free.