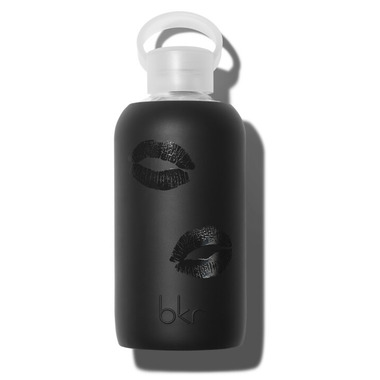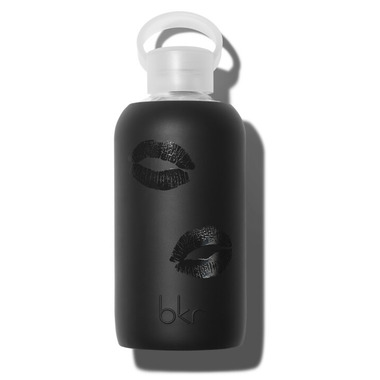 Opaque black with clear glossed kisses on the front and back

Inspired by the times you've left the party early (to get to another), dirty martinis for dinner (extra olives), changing outfits in the backseat, crafting the perfect text message. If a girl looks stunning when she meets you, who gives a damn if she's late?

Sip, hydrate, glow.
This cult favorite glass water bottle will change the way you hydrate forever, inspiring you to drink more water for healthy, glowing skin. bkr is the antidote to disposable plastic bottles and the solution to achieving skin that glows.
Made of pure glass and silicone. BPA-free, phthalate-free

Dishwasher safe on top rack, store with cap off, don't freeze or microwave