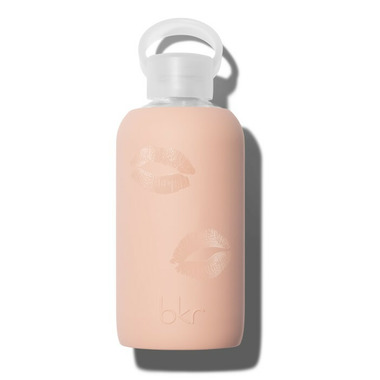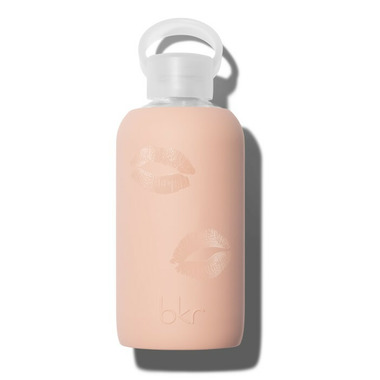 Opaque light chocolate milk nude with clear glossed kisses on the front and back
Inspired by hotel suite bathrobes, sitting in your favorite tree for hours observing a flock of pink flamingos while wearing only your favorite glam-rock boots, nothing contrived. It's not what you look at that matters, it's what you see.
Sip, hydrate, glow.
This cult favorite glass water bottle will change the way you hydrate forever, inspiring you to drink more water for healthy, glowing skin. bkr is the antidote to disposable plastic bottles and the solution to achieving skin that glows.
Made of pure glass and silicone. BPA-free, phthalate-free
Dishwasher safe on top rack, store with cap off, don't freeze or microwave