Bloomiss Awaken Aromatherapy
100% Pure Aromatherapy Rollerball
10 mL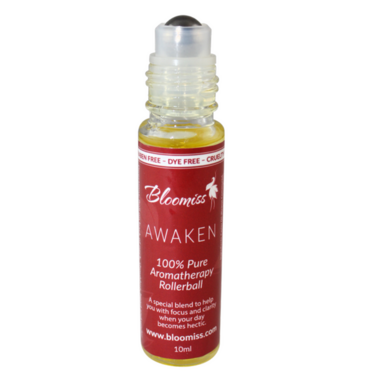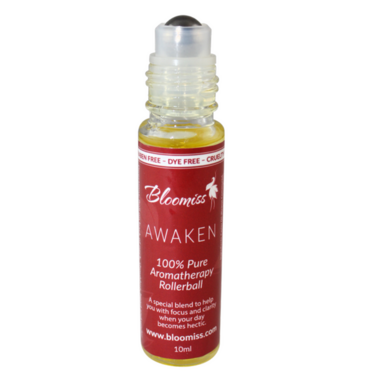 Bloomiss Awaken Aromatherapy
100% Pure Aromatherapy Rollerball
10 mL
A special aromatherapy blend to help you with focus and clarity when your day becomes hectic and you are distracted.
Features:
Perfect when you have a thousand things to do, you don't know where to start and the overwhelmed feeling takes over

100% natural blend with keys of rosemary, orange, clary sage, to help awaken your mind and focus

Keep at your desk or in your bag for those moments you need your concentration. Paraben Free, Dye Free, Sulfate Free, Cruelty Free
Ingredients: *Castor Oil, *Jojoba Oi, Avocado Oil, Grapefruit Seed Extract, *Rosemary, Sweet Orange,*Clove Bud *Eucalyptus, *Lemon, *Lemongrass, Clary Sage, *Geranium, *Cedarwood * Organic Ingredients
For external use only. Keep out of reach of children. Avoid Eyes.