Bloomiss Release Aromatherapy
100% Pure Aromatherapy Rollerball
10 mL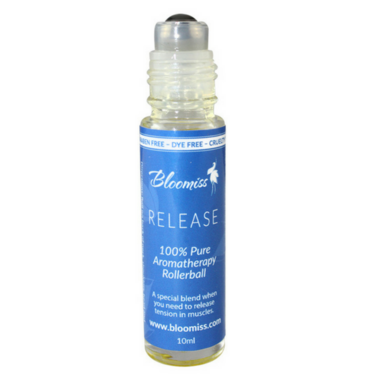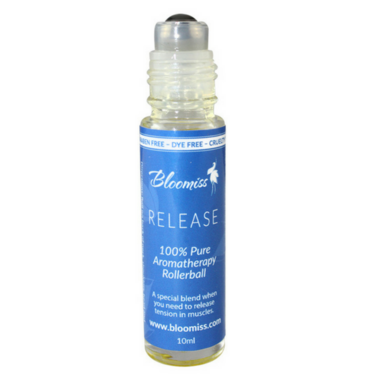 Bloomiss Release Aromatherapy
100% Pure Aromatherapy Rollerball
10 mL
A special aromatherapy blend to release tension and muscle stiffness.
Features:
Creating for when you have tension, muscle tightness or a headache

100% natural blend with stimulating oils to sooth muscles; Tansy Blue, Peppermint, Camphor, Arnica

Pocket or purse size - perfect on the go formula to keep tension and headaches at bay

Paraben Free, Dye Free, Sulfate Free, Cruelty Free
Ingredients: *Castor Oil, *Jojoba Oi, Avocado Oil, Grapefruit Seed Extract, *Rosemary, Sweet Orange,*Clove Bud *Eucalyptus, *Lemon, *Lemongrass, Clary Sage, *Geranium, *Cedarwood * Organic Ingredients
For external use only. Keep out of reach of children. Avoid Eyes.