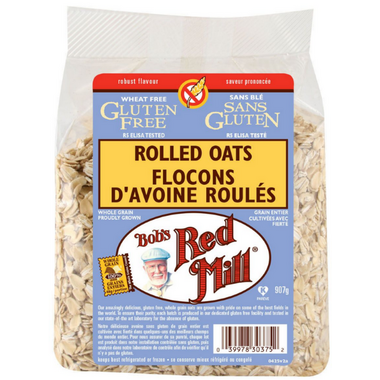 Description
Bob's Red Mill Wheat Free Rolled Oats are grown by over 200 farmers on clean, dedicated oat-growing fields. They plant only "pedigreed" seed stock. Each farm delivery is sampled hundreds of times and tested to ensure the absence of wheat. Advanced color-sorting removed undetected impurities. Roasting enhances that wholesome, robust flavour you expect. The oats packaged in a 100% wheat free faculty and tested again to ensure their safety.
Tired of what's in your pantry? Spruce it up with these healthy pantry staples or try this homemade granola bars recipe found on our blog, The Well!
Features:
Wheat Free
Dairy Free
Kosher
Robust flavour
Ingredients: Wheat free rolled oats
*Please be advised that a small percentage of people with celiac disease may not tolerate even the purest of oats. If you are unsure whether oats are suitable for your diet, please check first with your health advisor before eating them.
Highlights