BodyFood Dental Essential Oil Dental Serum Mint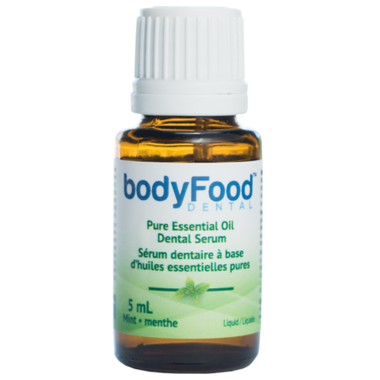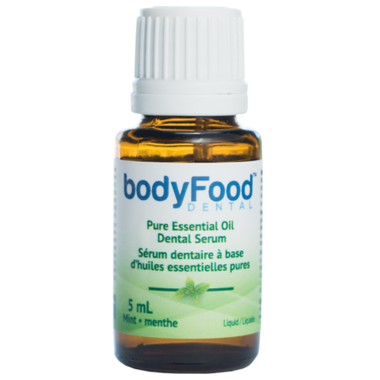 BodyFood Dental Essential Oil Dental Serum Mint
- We're sorry, this product is no longer available!
- Shop for other products in: Toothpaste

Brushing twice daily with bodyFood Essential Oil Dental Serum will help to:
prevent tooth cavities
prevent tartar and plaque build up
prevent gum inflammation
reduce gum bleeding
strengthen enamel
clean between teeth and fight bad breath
You are probably asking yourself, "Does bodyFood Dental pure essential oil dental serum really have all these benefits?" The answer is yes, because it is a known fact that essential oils are naturally antibacterial, anti-fungal, antiseptic, anti-inflammatory and have analgesic properties. Essential oils are very potent, they are so strong in fact that one drop can be equal to having 60+ cups of tea. The essential oils in bodyFood Dental pure essential oil dental serum have been specifically chosen for their therapeutic properties and the serum has been specifically formulated to be safe for the mouth cavity. The tissue in the mouth absorbs the essential oils and the healing properties of the oils kill bacteria that causes plaque build up, tooth decay and bad breath. The coconut oil helps to clean and whiten teeth.
Brushing with 1-2 drops, twice daily will keep your teeth unbelievably clean, may correct existing dental issues and will be instrumental in preventing gum disease and other oral health issues.
This is 100% pure and natural and is a TOTAL TOOTHPASTE REPLACEMENT product.
Your gums absorb the oils so they reach to the root of the tooth, healing, increasing circulation, killing bad bacteria and more. Since there are no artificial chemicals, plaque and tarter don't stick to the teeth. I know it's hard to believe, but bodyFood Dental One Drop Solution is all you need INSTEAD OF TOOTHPASTE to have healthy gums and teeth, every day.

Directions
: One drop of bodyFood Essential Oil Dental Serum is all you need! Invert bottle and shake one drop onto your toothbrush (wet or dry-your choice) and brush your teeth, gums and tongue twice a day. Spit out excess and rinse mouth. It can also be used directly on the infected or inflamed gums by placing a drop on your finger and rubbing into the affected area. Do not swallow! You can also put a drop into your waterpik water or put one drop into 30mL of water and use as a mouth rinse. BodyFood Dental guarantees that within one week of regular use your mouth will be cleaner and that you will notice a significant decrease in plaque and calcium build up as well as reduced gum inflammation.
One bottle will last:
5mL = two month supply
Ingredients
: Certified organic essential oils of clove, cinnamon, cardamom, peppermint, sage, cayenne, in a neem and coconut oil base.
Do not swallow and avoid if pregnant.