Bodylogix Natural Isolate Vanilla Bean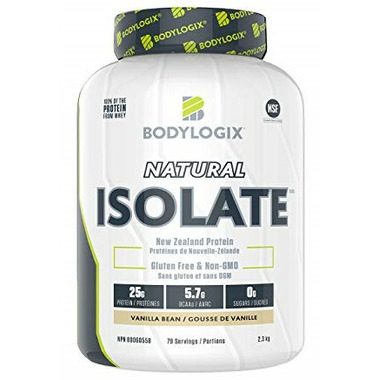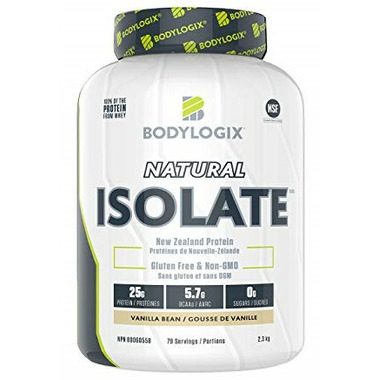 Bodylogix Natural Isolate Vanilla Bean
With 25 g of cold-processed, cross-flow micro and ultra-filtered, undenatured 100% whey protein per scoop, Bodylogix Natural Isolate is one of the purest proteins on the market. An ideal supplement for individuals involved in intense training, Bodylogix Natural Isolate contains 5.7 g of naturally occurring BCAAs to build and repair muscles. Combined with 0 g of sugar, less than 2 g of carbohydrates and less than 0.5 g of fat, optimal results are within reach. Formulated for unparalleled taste and made with natural colours, flavours and sweeteners, it is also non-GMO, gluten and peanut free. Contents Tested & Certified by NSF, a world-leader in third party testing, ensures the highest quality and safety standards.
Features:
25 g protein per scoop
Made with WPI 90 from grass-fed cows
One of the highest protein yields per scoop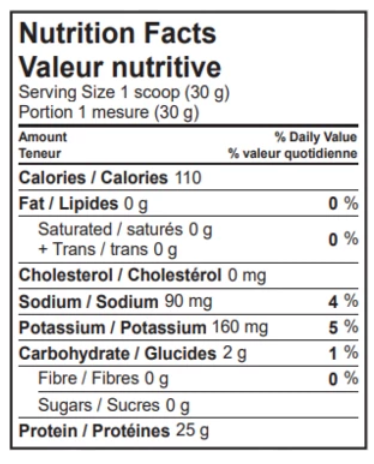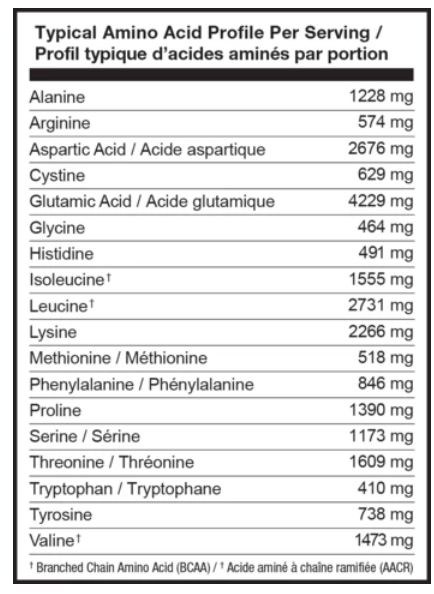 Medicinal Ingredients
Whey protein isolate (25 g of complete protein) 28.11 g (cow's milk).

Non Medicinal Ingredients
Natural flavours, Soy lecithin, Xanthan gum, Stevia leaf extract.
Caution: Do not use this product if you have a milk or soy allergy.