Boiron Coryzalia Cold Children 30D
Ages 1 Month to 6 Years
30 x 1 mL Doses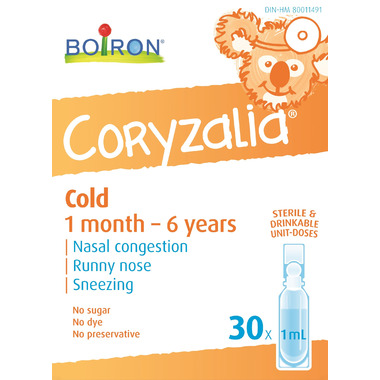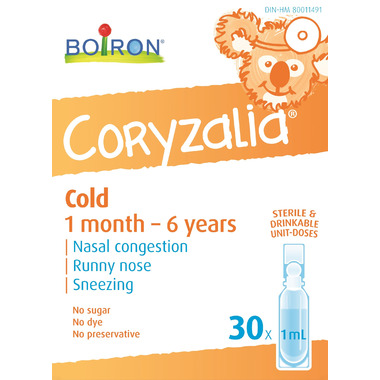 Boiron Coryzalia Cold Children 30D
Ages 1 Month to 6 Years
30 x 1 mL Doses
At first sign of cold syptoms: runny nose with more or less thick secretions, sneezing, eye irritation and nasal congestion. Particularly recommended in the case of recurring colds.

Features:

Sugar-free
Alcohol-free
Colour-free
Preservative Free
Easy to use sterile and drinkable unit-doses
Dosage: Give one unit-dose 3 times a day for 5 days

Warning: If your child has a fever of symptoms persist, consut a physcian

Ingredients: Allium epa 3CH, Belladonna 3CH, Gelsemium 3CH, Kalium bichromicum 3CH, Pulsatilla 3CH, Sabadilla 3CH, purified water.