Boon Squirt Baby Food Dispensing Spoon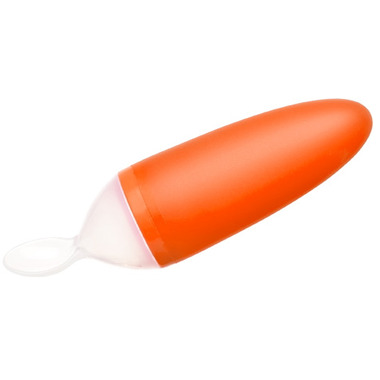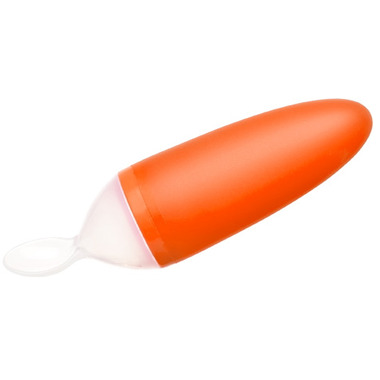 Boon Squirt Baby Food Dispensing Spoon
Genius. (There. We said it.) Squirt isn't just a spoon; it's a revelation. It takes baby food, removes the jar and the mess, packs it into a single utensil and with one squeeze—boom! You get easy, one-handed feeding. Pop on the cap to seal food on-the-go. Caution: May cause gobbling and an uncontrollable appreciation for anything delicious.
Suitable for ages 4 years old and up.
Features:
Dispenses baby food one bite at a time
Convenient one-handed feeding
Includes cap for storage
Large easy-to-clean bulb holds up to 3 oz (90 ml) of baby food
Great for on-the-go
Food-grade silicone
BPA-free, Phthalate-free and PVC-free
Dimensions: 2" x 7.1" x 2"
Additional Views Shown In A Different Colour: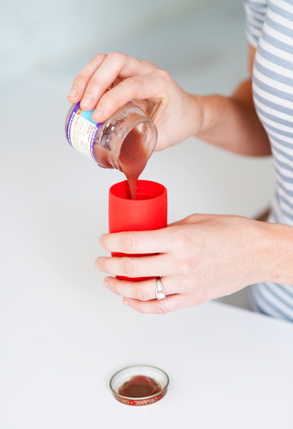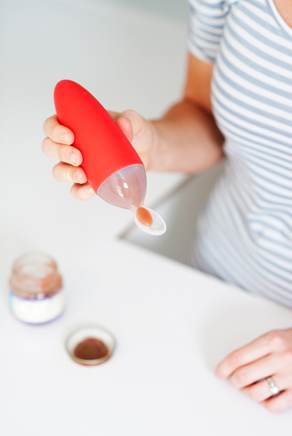 Daphney:
more than a year ago
Like the previous reviewer said: great for feeding baby on the go! When you do not have a high chair or table, one-hand feeding is so helpful! The whole where the food must pass through is pretty small so I believe it is mostly for puréed food as chunkier pieces would not pass through.
Jenn:
more than a year ago
This is definitely the best invention yet for feeding baby on the go! I like to pre-pack the spoon before I leave the house, and when we are out and about, baby's meal is ready, and I am able to feed him with one hand. No mess, no bowls and if baby doesn't finish the meal just put the cover back on the spoon and go. I love this product!!
Page
1