Bragg Organic Apple Cider Vinegar Drink Concord Grape Acai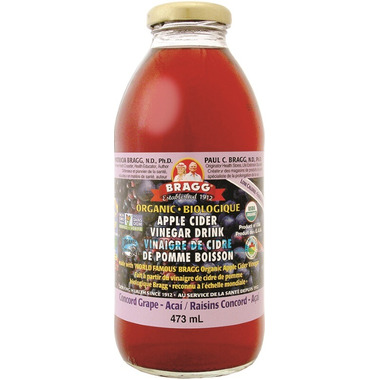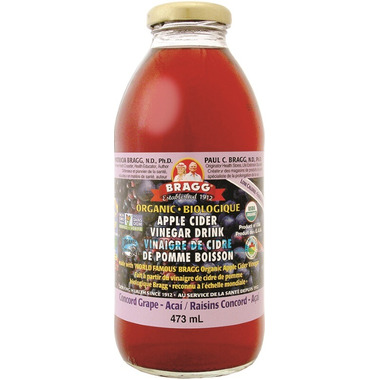 Bragg Organic Apple Cider Vinegar Drink Concord Grape Acai

Ideal for home, work, sports or the gym. Makes for the perfect thirst quencher. Made with Organic Concord Grape & Organic Acai Juice.
Features:
Sweetened with Natural Stevia
Convenient Pre-mixed Drink (two 8-oz Servings per Bottle), shake well before drinking
Low calorie
Certified Organic and Kosher Certified
Ingredients:
Pure Distilled Water, Organic Concord Grape Juice, Bragg Organic Apple Cider Vinegar, Organic Acai Juice, and Organic Stevia Extract.