Broadway Nails Impress Press-On Manicure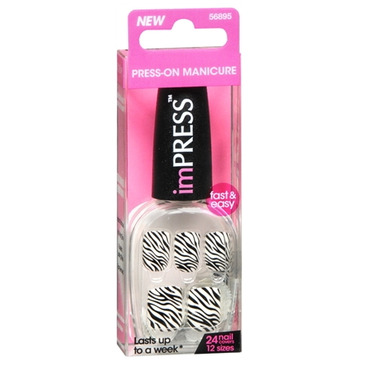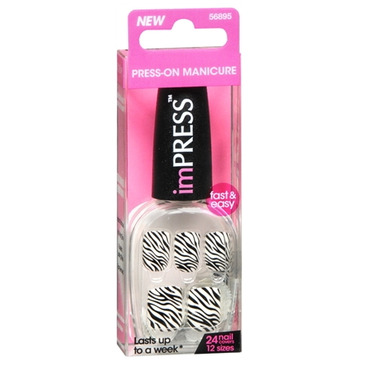 Broadway Nails Impress Press-On Manicure
​No Drying Time:
The imPRESS Press-On Manicure delivers an instant salon-perfect manicure without the drying time of polish or nail glue.
Superior, Lasting Shine:
An indestructible top coat that rivals the best salon gel polish.
Easy Removal:
Gently peel from sides or apply polish remover around the edges, wait 1 minute, then peel off.
Lasts Up to a Week:
When applied properly, imPress Press-On Manicure lasts up to a week while keeping nails protected. What polish can say that!
Includes:
24 individual nails in 12 different sizes
Safe on nails, holds tight
Natural looking
Instant CHIP FREE manicure
Lasts for up to 5 days
Keeps nails protected
Easy to remove
How to Apply:
1) Find the correct size for each nail
2) Lay out 10 nails in finger order
3) Cleanse natural nails with enclosed prep pad
4) For best adhesion, firmly apply nails, thumb nails last
Barbara:
about a year ago
Really cool and easy to apply. With 25 in a pack, I didn't have to worry about flipping one off. I could just replace it. They can be easily cut to fit your nails with sharp scissors if you get to the end of your supply and only have large ones left. I trimmed them all with nail clippers to fit the length of my nails so they fit better. Great deal. I peeled them off after 5 days and they were still stuck on quite well.
Page
1