Brush Naked Bamboo Toothbrush 4-Pack Kids Soft
Biodegradable Plant-Based Bristles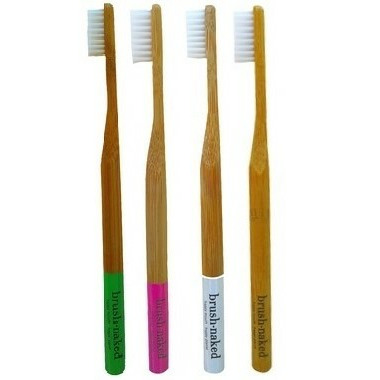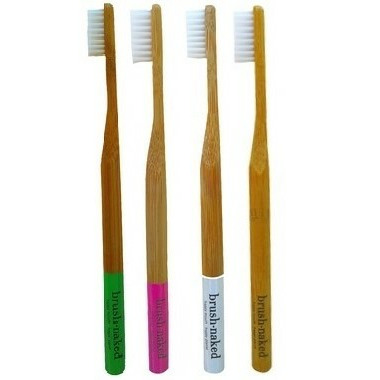 Brush Naked Bamboo Toothbrush 4-Pack Kids Soft
Biodegradable Plant-Based Bristles
A four pack of Brush Naked Soft 100% bamboo-handled toothbrushes with biodegradable, plant-based bristles.
Pack Contains:
1 Pink Kids Bamboo Toothbrush

1 Green Kids Bamboo Toothbrush
1 White Kids Bamboo Toothbrush
1 Naked Kids Bamboo Toothbrush
Features
:
100% bamboo handle
Biodegradable, plant-based bristles made from corn and tapioca
Recyclable/compostable packaging - Sealed in biodegradable cello wrap made from wood and cotton pulp
Natural, Organic, Vegan, Canadian, Fair Trade

Please note: As the bristles are plant based and biodegradable, they will last approximately 1 month.






Jessica:
a few months ago
My children have been using these toothbrushes for one week, and they are falling apart. The wood is turning white, and the bristles are all bent. They aren't holding up well at all. I love the idea behind these brushes comma and was looking for a Greener option. They're almost ready for the garbage unfortunately.
Clearwater:
a few months ago
I love the fact the toothbrushes are biodegradable with compostable packaging. I also love the fact the brushes are from a Canadian company. I just recently bought them and so far they are holding up well, with the bristle staying intact and not falling out. The bristles are soft and the handle is easy to grip. I would recommend these brushes.
Page
1