Brush Naked
Brush Naked Bamboo Toothbrush Soft Charcoal
Activated Charcoal Bristles
Brush Naked
Brush Naked Bamboo Toothbrush Soft Charcoal
Activated Charcoal Bristles
Brush Naked Bamboo Toothbrush Soft Charcoal
is rated out of
5
by
7
.
---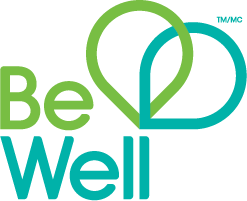 Spend $25 on Personal Care & get 5,000 Be Well points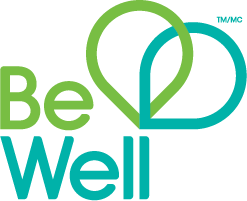 Spend $25 on Personal Care & get 5,000 Be Well points
Description
All Brush Naked toothbrush handles are made of 100% bamboo with activated charcoal bristles.
Features
:
Activated charcoal bristles clean & purify teeth and gums by removing tannins
100% bamboo handle
Recyclable DuPont nylon bristles
Recyclable/compostable packaging
Toothbrushes are made in China from moso bamboo
Boxes are made and printed in British Columbia
Natural,
Organic
, Vegan, Fair Trade
Highlights

Rated

5

out of

5
by
Christina
from
a wonderful toothbrush; will definitely be buying again. It feels a little strange at first to have wood in the mouth but knowing that I have eliminated one plastic item in the bathroom feels great. It also seems to have whitened my teeth, but that could just be my imagination.
Date published: 2019-10-28
Rated

5

out of

5
by
Lysanne
from
I love this toothbrush! The charcoal bristles make my mouth feel so clean and I love the simple minimalist look of the bamboo handle. I've been using the toothbrush for a few months now and have noticed my gums are healthier and have less plaque.
Date published: 2020-08-18
Rated

5

out of

5
by
Viv
from
The best toothbrush I have ever used. Bristles are soft and brush gently without needing to exert too much force. Leaves teeth feeling clean. A better option for people who tend to brush too hard and recede their gums as a result.
Date published: 2019-08-15
Rated

5

out of

5
by
KJ
from
Love it
Love the new tooth brush. It is a soft brush and feels smooth and good on the teeth. Happy to go more environmentally friendly too with the wooden handle. d
Date published: 2020-05-27
Rated

5

out of

5
by
YviesFloz
from
Love these environmental friendly brushes
These are super soft bristles and fully compostable! Some bamboo brushes I've found you can only compost the handle, (bristles are still made of plastic) but I have no issues with Brush Naked Toothbrushes! Right into my compost bin they go! Amazing.
Date published: 2020-05-24
Rated

4

out of

5
by
Andrea
from
Great toothbrush! The bristles are super soft and gentle. It's not totally what I was expecting with the charcoal, I thought it would make some sort of foam but the bristles are just black Still a great alternative to plastic brushes!
Date published: 2018-04-08
Rated

4

out of

5
by
Melinda
from
This toothbrush is great! The bristles are nice and soft and the handle is comfortable to hold onto. The only reason I gave it a four out of five is because I find the head a little too small.
Date published: 2019-12-14