Buddy Fruits 100% Granny Smith Apple Chips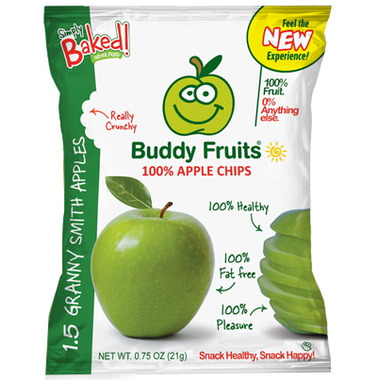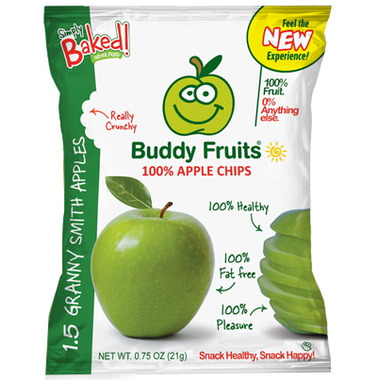 Buddy Fruits 100% Granny Smith Apple Chips
Buddy Fruit's 100% Apple Chips are the only 100% pure fruits and 0% anything else chips available!
Features:
No preservatives, colouring, salt, cholesterol
No added sugar
No artificial modifications
Contains no dairy or gluten
100% fruit, 0% anything else
Ingredients: Granny Smith Apples - they are picked at their peak of ripeness to ensure a bursting flavor! Then they are simply sliced, then baked, and Voila!