Buff Bake Almond Butter Single Servings Snickerdoodle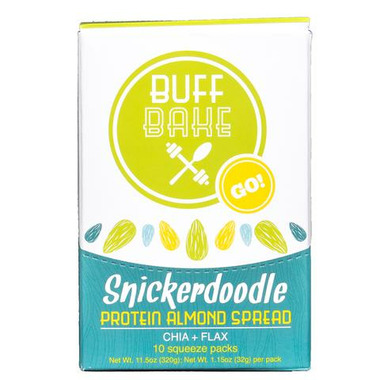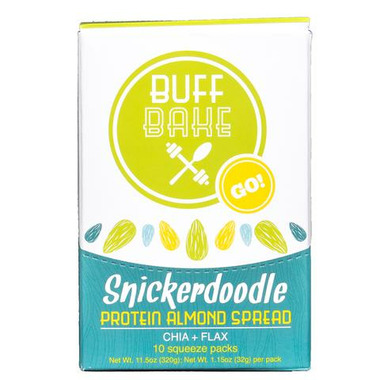 Buff Bake Almond Butter Single Servings Snickerdoodle
The Snickerdoodle almond butter is exactly what you want it to be - a delicious treat that is HEALTHY. This nut butter is the perfect combination of roasted almonds, all-natural whey protein and chia & flax seeds. With 11g of protein per serving, our Snickerdoodle butter is just right for fitness-enthusiasts, kids, or anyone looking to add a little more protein to their diet! It's no wonder this flavor is a Buff Bake favourite.

Ingredients:
Dry Roasted Almonds, Hormone-Free Whey Protein (rBGH Free Whey Protein Concentrate, Natural Flavor, Less Than 0.1% Lecithin & Stevia), Organic Coconut Sugar, Cinnamon, Organic Virgin Coconut Oil.
Contains: Almonds, Coconut, Milk, Soy.
Non-GMO, Gluten Free