Buff Bake Peanut Butter Single Servings Red Velvet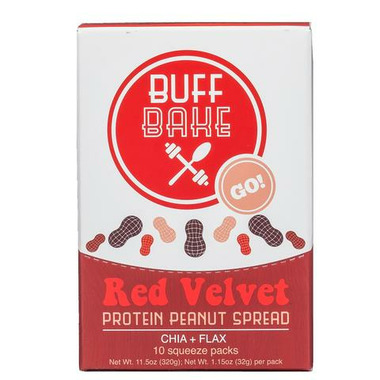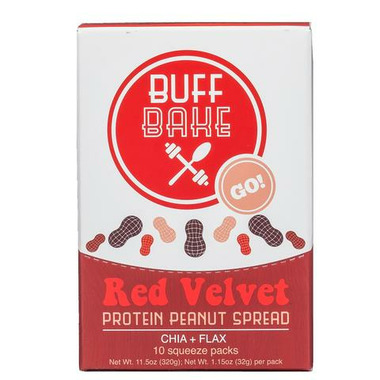 Buff Bake Peanut Butter Single Servings Red Velvet
This Buff Bake spread finds the perfect balance of decadent taste and HIGH nutrition! What starts as a rich white cake flavor ends with a smooth hint of cocoa. Naturally colored with beetroot powder, this peanut butter is rich in antioxidants and anti-inflammatories. Did we mention there are also 11g of protein per serving! Bottom line… rich flavor, low sugar, and PACKED with nutrients.
Chia & Flax seeds for added Omegas
Low in sugar!
Enjoy with an apple, in a smoothie, oatmeal, or by the spoonful!
Ingredients:
Dry Roasted Peanuts, Hormone-Free Whey Protein (rBGH Free Whey Protein Concentrate, Natural flavor, Less Than 0.1% Lecithin & Stevia), White Chocolate (Cane Sugar, Cocoa Butter, Whole Milk Powder, Vanilla, Less Than 0.1% Soy Lecithin), Organic Coconut Sugar, Natural Flavoring (Sunflower Oil, Vitamin E), Unsweetened Cocoa, Natural Color (Fruit and Vegetable Juice).
Contains: Peanuts, Coconut, Milk, Soy.

Non-GMO, Gluten-free