Buff Bake Peanut Butter Single Servings Chocolate Chip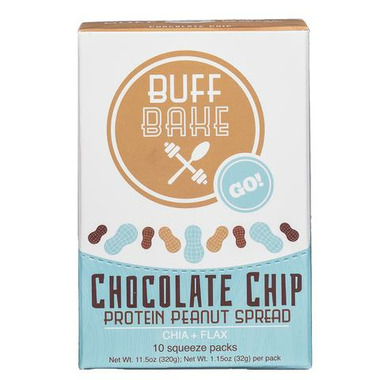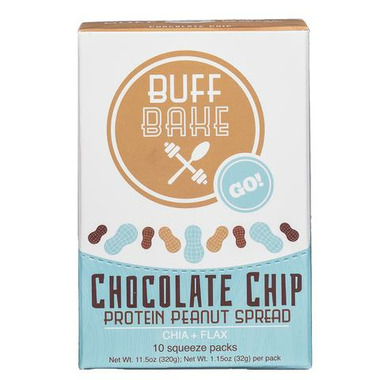 Buff Bake Peanut Butter Single Servings Chocolate Chip
This Buff Bake favorite is a perfect blend of rich, dark chocolate and all natural peanut butter. Although the chocolate flavor may make you feel guilty or even euphoric, our Chocolate Chip Peanut Butter is packed with all-natural whey protein & superfoods! Using only the highest quality ingredients, this is one delicious nut butter that is sure to satisfy fitness-enthusiasts, kids, or anyone looking to add a little more protein to their diet!
Chia & Flax seeds for added Omegas
Low in sugar
Enjoy with an apple, in a smoothie, oatmeal, or by the spoonful!

Ingredients:
Dry Roasted Peanuts, Hormone-Free Whey Protein (rBGH Free Whey Protein Concentrate, Unsweetened Cocoa, Natural Flavor, Less Than 0.1% Lecithin & Stevia), Chocolate Chips (Unsweetened Cocoa, Cocoa Butter, Vanilla, Less Than 0.1% Soy Lecithin), Organic Coconut Sugar, Unsweetened Cocoa, Organic Virgin Coconut Oil.
Contains: Peanuts, Coconut, Milk, Soy.

Non-GMO, Gluten Free