Buff Bake Unicorn Protein Almond Spread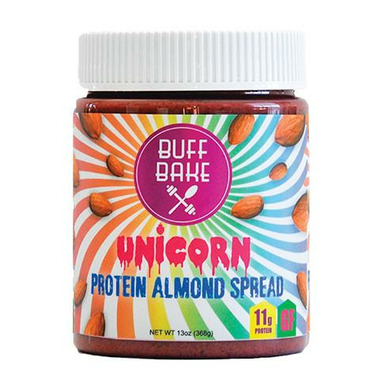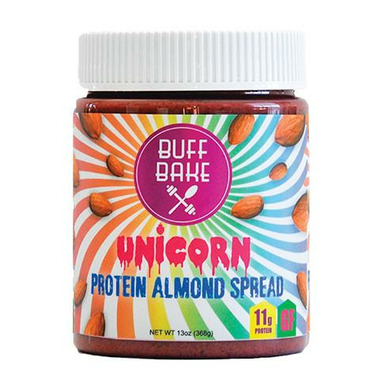 Buff Bake Unicorn Protein Almond Spread
This mighty and magical spread is packed with the 11g of protein and a whole lot of unicorn love! Try replacing your jelly or jam with this strawberry flavored almond spread that's low in sugar & carbs and high in protein! No artificial preservatives, sweeteners, or flavors EVER in Buff Bake products. (Note - No unicorns were harmed in this process, only loved).
Features:

11g of protein
Premium, All-Natural Ingredients!
Enjoy with an apple, in a smoothie, oatmeal, or by the spoonful!
Ingredients:
Dry Roasted Almonds
All Natural, Hormone-Free Whey Protein
Organic Coconut Sugar
White Chocolate
Natural Flavoring
Rainbow Sprinkles
Natural Color (Fruit & Vegetable Juice)