Bummis Best-Ever Bib Circus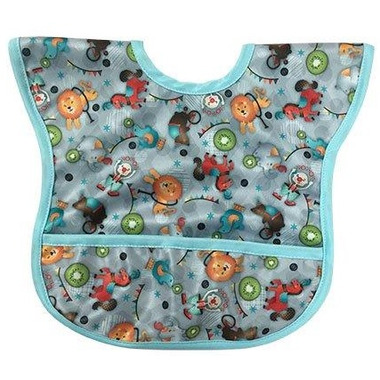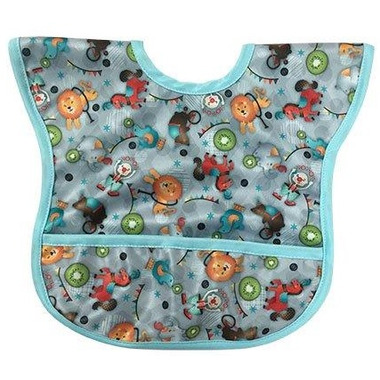 Bummis Best-Ever Bib Circus
The Best-Ever Bib is made of the same fabric as Bummis waterproof wraps. It's tough enough for cloth diaper duty, so when it comes to spaghetti? Ha! Bring it.
You may have to wash the dishes after dinner, but the Best-Ever Bib is washer and dryer friendly; toss it in the machine and walk away.
Instead of a hook and loop fastener, Bummis used two plastic (nickel-free!) snaps for the closure:
Adjustable
Long-lasting
No fluff or daisy chains in the laundry
No scratched skin or pulled hair
Hard for little hands to pull off!

The Best-Ever Bib comes in one size; it measure 10 3/4" across and 13 1/2" tall, with a neck circumference of 9 1/2 - 10 1/2".
Bummis designed the Best-Ever Bib with exquisite attention to detail. The fabric is made in the USA and the bibs are made in Canada to ensure the excellent quality of our products and fair labour practices. All fabrics and components are guaranteed lead, phthalate and BPA free.