butter LONDON Majesty's Metals Eye Gloss Set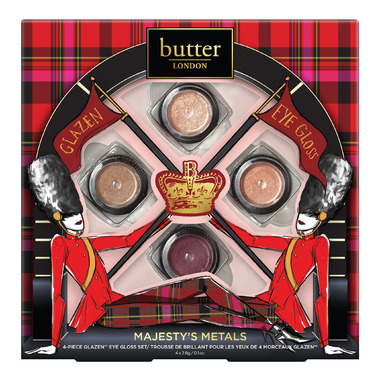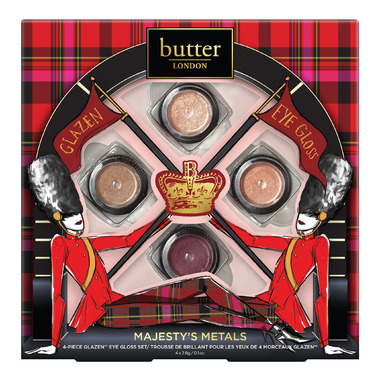 butter LONDON Majesty's Metals Eye Gloss Set
Don't glaze over these precious gems! A stunning collection of butter LONDON's award winning Glazen Eye Glosses that feature high shine, metallic shades delivering a wet look, dry finish. Features two butter LONDON faves – and two new limited edition hues!
$78 value!
Set Contains 4 x 2.8 g Glazen Eye Gloss:
Starlight (soft shimmering champagne)
Moonshine (cool sparkling taupe)
Icing (cool sparkling mauve)
Amethyst (rich warm shimmering eggplant)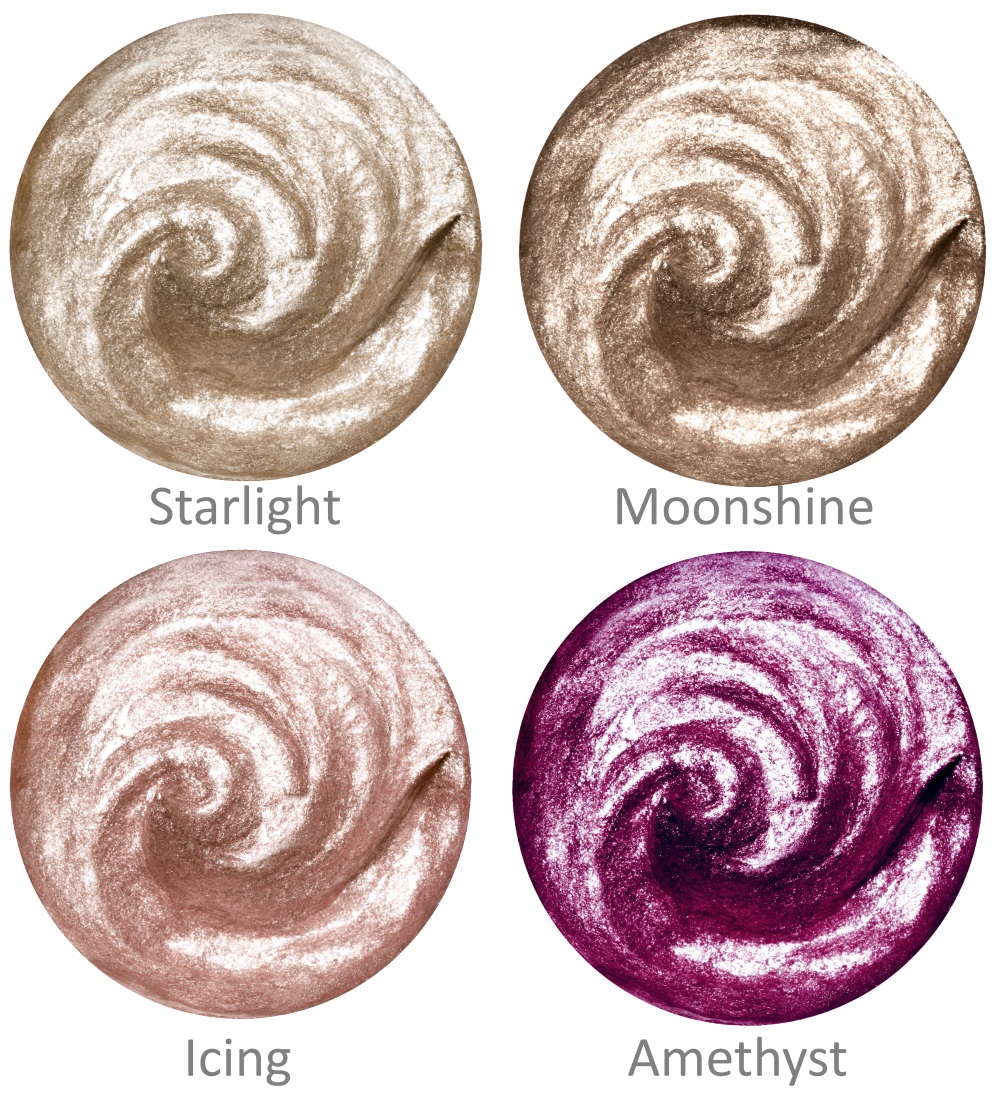 Loreen:
a couple of weeks ago
This eyeshadow has a cool jelly like texture that dries quickly, and stays put. It has good colour pay off and zero fall out. The colors may be a little different than they look in the tiny pan but they are very pretty and a little goes a long way. You can put a lot for a high shimmer look or blend it out for a more subtle look. Keep the inner and outer part of it's cap shut tight or it will dry out. Will repurchase.
Susan:
a few months ago
The jars are really tiny but it's very pigmented and very shimmery, almost glittery. Starlight is a shimmering gold color. You would have to use a tiny amount to get a champagne color if possible. Moonstone is a taupe gold or antique gold color. Icing is a copper color not mauve. And amethyst is a deep purple shade. All are very nice but not what I expected color wise.
Page
1