butter LONDON Scrubbers 2-in-1 Remover & Nail Prep Pads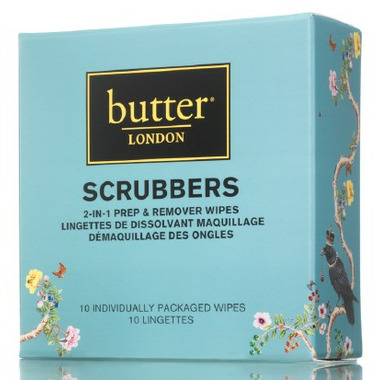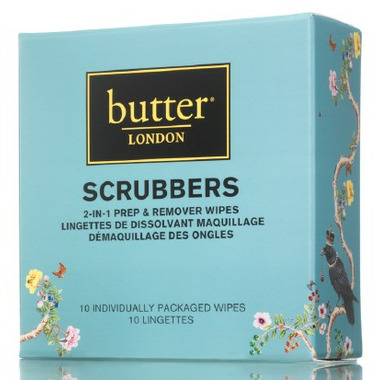 butter LONDON Scrubbers 2-in-1 Remover & Nail Prep Pads
Scrubbers, butter LONDON's 2-in-1 wipes, are designed to strip away yesterday's mani and prep your nails for your next bespoke nail creation. All with one little wipe!
Features:
One wipe removes lacquer from all 10 nails
Durable wipe does not fray or tear
Individually wrapped, great for travel
Directions: To prep nails, gently wipe each nail prior to lacquer application. To remove lacquer, gently rub the wipe against each nail.