Cake Milk Made Sugared Cream Body Milk Scrub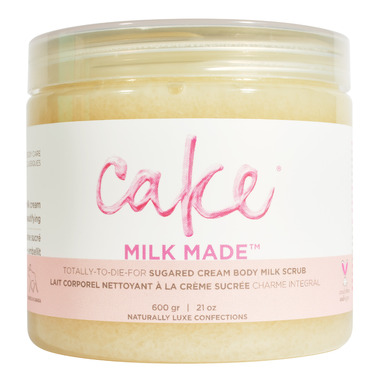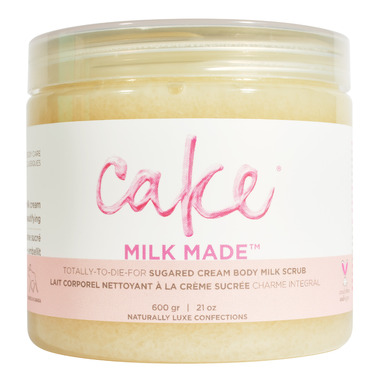 Cake Milk Made Sugared Cream Body Milk Scrub
Enriched with crystal white sugar, oat milk concentrate and marshmallow root extract, Cake's beloved sugar-cream formula is one part exfoliator, one part moisturizer. Milky and smooth, this beautifying scrub sloughs away dry skin and instantly treats your body to total moisture and a spectacularly supple finish, without the harsh chemicals. Topped off with the iconic scent of Cake's candied milk cake, this body milk scrub is the ultimate in birthday-party-nostalgia. (Don't be surprised if the milk man comes calling.)
Directions: Hop in the shower, scoop up, and smooth all over wet skin, allowing it to sink in for 1-2 minutes. Don't over rinse.
Ingredients: Sucrose, Glycerin, Sucrose, Ricinus Communis (Castor) Seed Oil, Butyrospermum Parkii (Shea) Butter, Cetyl alcohol, Glyceryl Stearate, Parfum, Olea Europaea (Olive) Fruit Oil, Propanediol, Tocopherol Acetate, Aloe Barbadensis ( Aloe) Leaf Juice
Vegan. Gluten-free. Non-GMO. Made in Canada. Cruelty Free.