Camino Organic Perfecto Dark Roast Blend Whole Bean Coffee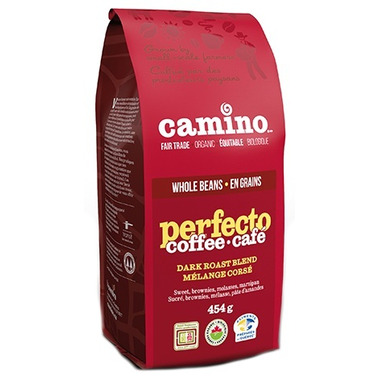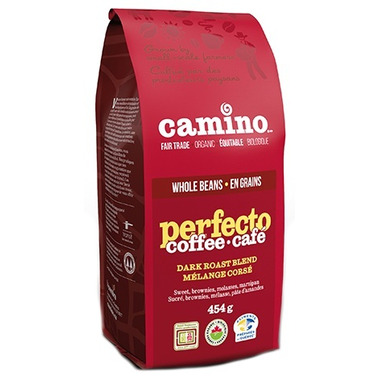 Camino Organic Perfecto Dark Roast Blend Whole Bean Coffee
- We're sorry, this product is no longer available!
- Shop for other products in: Whole Coffee Beans

This Camino Perfecto blend is a dark roast blend. Notes: sweet, brownies, molasses marzipan.
Features:
Certified fair trade
Certified organic
1) Use the right grind for your brewing method: fine grind for espresso; medium grind for drip or pour-over filter method; medium-coarse grind for an automatic drip coffee maker; and coarse grind for a French press
2) Grind the beans just before brewing. The best ratio is 2 Tbsp of grinds per 175ml of water. For espresso use 18g (about 4 Tbsp) of coffee in your espresso machine to make a double shot of espresso.
3) Use spring water or filtered tap water. Bring the water to a boil and pour over grinds.