Canesten CaneBalance For Bacterial Vaginosis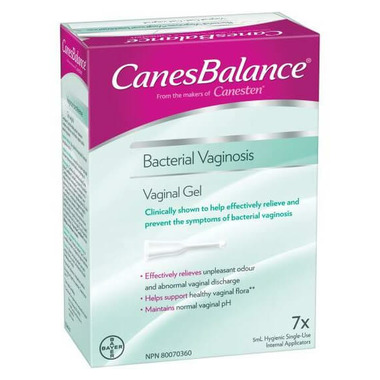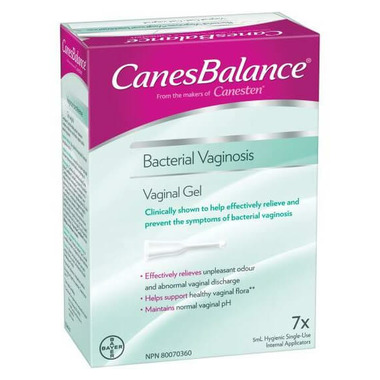 Canesten CaneBalance For Bacterial Vaginosis
Canesbalance bacterial vaginosis (BV) vagina gel triple benefit formula is an effective 7-day treatment that relieves the symptoms of your BV infection.

Features:

Clinically shown to help effectively relieve and prevent the symptoms of bacterial vaginosis
Effectively relieves unpleasant odour and abnormal vaginal discharge

Helps support healthy vaginal flora
Maintains normal vaginal pH
Dosage:
For treatment: Use 1 tube daily for 7 days. Speak to your doctor for diagnoses of BV

For prevention: Use 1 tube daily for 3 days after menstruation. Use at bedtime.

Ingredients: Contains no preservatives

Caution: Do not use CanesBalance if you are allergic to shellfish