Captain Blankenship Anchor Balm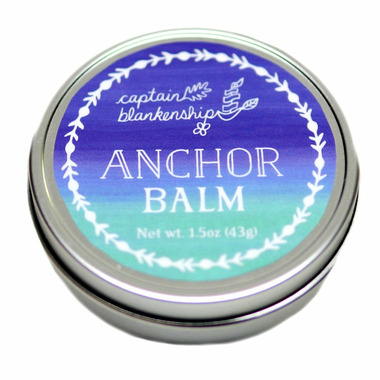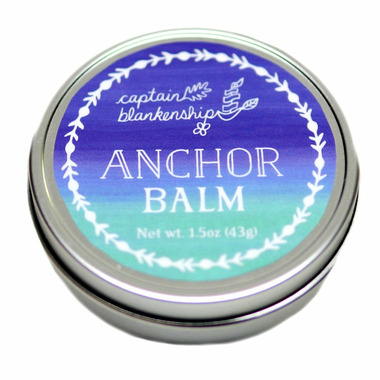 Captain Blankenship Anchor Balm
Captain Blankenship Anchor Balm is a luxurious and fragrant organic hand, lip and dry skin balm. The simple but highly effective formula leaves skin and lips deeply moisturized. The balm is a serious multi-tasker, so keep one in every pocket. It will be your anchor.
Features:
Organic Almond Oil is easily absorbed by the skin leaving it soft but not greasy
Organic Shea Butter gives rich, lasting nourishment
Beeswax has anti-inflammatory properties that calm and soothe skin while sealing in moisture
Non GMO Vitamin E is naturally high in antioxidants, helps protect skin and aids in wound healing
Organic Lavender Essential Oil helps heal chapped skin and calms senses
Ingredients
: Organic Almond Oil, Beeswax, Organic Shea Butter, Non-GMO Vitamin E, Organic Rose Geranium Essential Oil, Organic Lavender Essential Oil, and Organic Sweet Orange Essential Oil.