Captain Blankenship Mermaid Detox Mask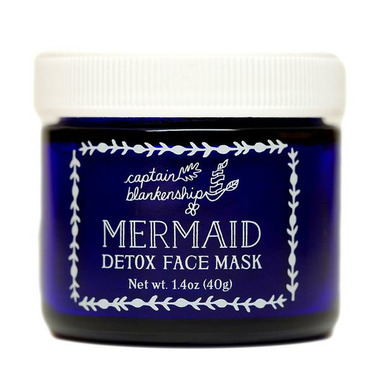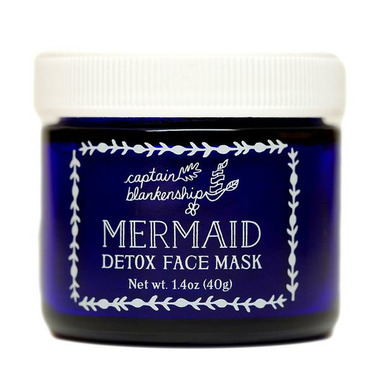 Captain Blankenship Mermaid Detox Mask
- We're sorry, this product is no longer available!
- Shop for other products in: Face Masks

This mask deeply cleans your skin with a potent blend of organic seaweeds, organic plants, organic tea and clay. It is rich in antioxidants and minerals that help skin naturally detox leaving it radiant and firm. It is good for all skin types, but particularly combination and oily skin.

Features:

Organic Atlantic Bladderwrack and Kelp Powders are rich in minerals that help nourish and cleanse the skin of toxins.
Organic natural blue green algae Spirulina is full of vitamins including skin clearing beta carotene.
Organic Matcha tea fights inflammation.
Organic Nettle Powder is a natural astringent and helps fight blemishes.
French green clay effectively draws out impurities and helps firm skin.
Organic Essential Oils of Ylang Ylang, Bergamot & Lavender balance, comfort and clarify skin.
Directions: Mix ½ teaspoon mask to ½ teaspoon water or as needed to reach desired consistency. Spread onto skin with fingers or brush in circular motion. Leave on for 3-5 minutes until dry but not hardened. Remove with warm wet washcloth or rinse with warm water.

Ingredients: French Green Clay, Organic Matcha Tea, Organic Spirulina Powder, Organic Bladderwrack Powder, Organic Kelp Powder, Organic Nettle Powder, Organic Essential Oils of Ylang Ylang, Bergamot & Lavender
Cruelty Free, Natural, Organic