Captain Blankenship Orla Bath Salts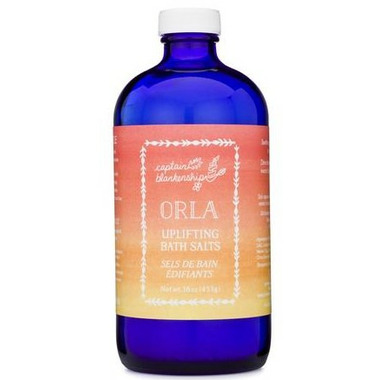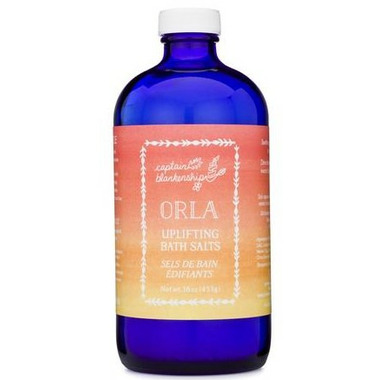 Captain Blankenship Orla Bath Salts
Golden Queen. A citrus floral blend of organic essential oils that will envelop you in bright notes. A soothing blend of sea salt and epsom salts helps detox and soften skin skin. This golden mix of essential oils cannot help but uplift your mood. Like a fresh dip in a warm sea!

Sea salt is full of many minerals and nutrients that are beneficial for the skin, it helps open up pores and leaves a radiant glow. It also carries numerous health benefits for the body, such as improving circulation and muscle cramps. Epsom Salts are not actually salts but a natural compound of magnesium and sulfate. Both minerals are easily absorbed by the skin. Sulfates help flush our body of toxins and ease muscle pain. Magnesium is the perfect antidote to stress as it helps the body to produce serotonin.


Directions: Shake ¼ to ½ cup of salts into warm (or cold) bath or as desired. Relax, soak and enjoy.


Ingredients: Pacific Sea Salt, Epsom Salt, Organic Essential Oils of Rose Geranium, Blood Orange and Bergamot.


Cruelty Free, Natural, Organic