Carina Organics Sweet Pea Hand Soap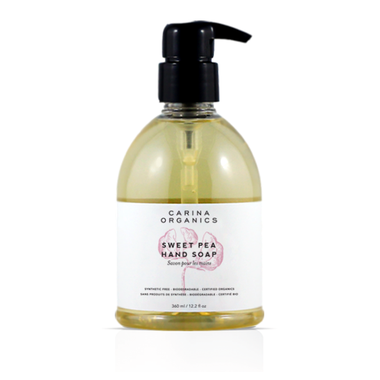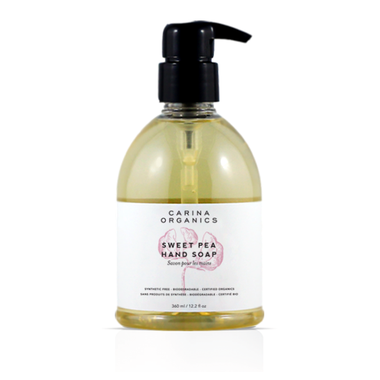 Carina Organics Sweet Pea Hand Soap
Carina Organics Sweet Pea Hand Soap gently cleanses, washes away dirt, and replenishes essential nutrients to your skin without the use of any harmful synthetics. Formulated with entirely natural and certified organic plant, vegetable, flower and tree extracts and a pleasantly sweet aroma of sweet pea .
Features:
Synthetic Free
Hypoallergenic
Cruelty Free
Vegan
100% Biodegradable (safe in rivers, lakes and oceans)
Paraben Free
Soy Free
Gluten Free
Dye Free
Made with natural and certified organic ingredients*
Ingredients: Filtered Aqua, Elaeis guineensis (palm) oil*, Cocos nucifera (coconut) oil*, Glycerin, Pinus banksiana (pine) extract, Matricaria chamomilla (chamomile) flower extract*, Urtica dioca (nettle) leaf extract*, Taraxacum officinale (dandelion) leaf extract*, Trifolium pretense (clover) flower extract*, Acetic Acid (Apple Cider Vinegar)*, Lathyrus odoratus (sweet pea) flower extract.