Castor & Pollux Good Buddy USA Rawhide Mini Rolls
Natural Chicken Flavour Dog Chews
10 x 2-3 Inch Mini Rolls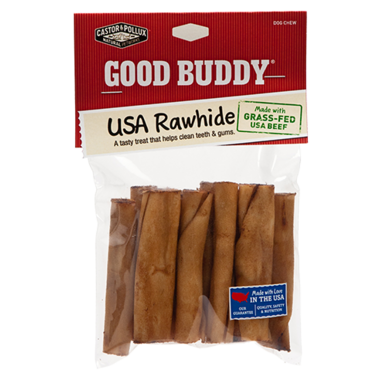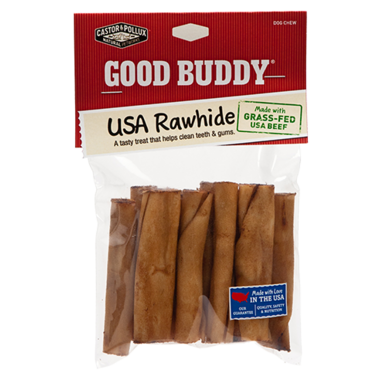 Castor & Pollux Good Buddy USA Rawhide Mini Rolls
Natural Chicken Flavour Dog Chews
10 x 2-3 Inch Mini Rolls
Castor & Pollux Good Buddy Rawhide Mini Rolls are made from 100% USA beef and basted in a natural chicken flavor. These rawhides provide a delicious way to help keep your dog's teeth and gums clean. Rawhide is also a great solution for aggressive chewers, or puppies that are inclined to chew on shoes, furniture, or anything they can find.

Many rawhides are sourced in the USA, but processed overseas. All of Castor & Pollux rawhide is cooked with love in the USA with the world's best ingredients from start to finish.

Ingredients: Rawhide, natural chicken flavor.