Central Roast Antioxidant Dried Blueberries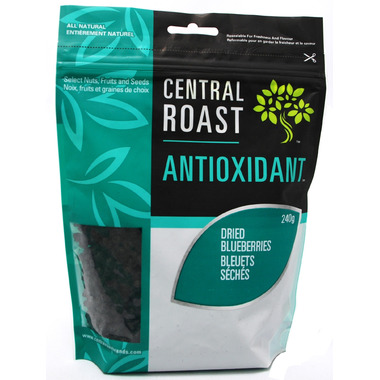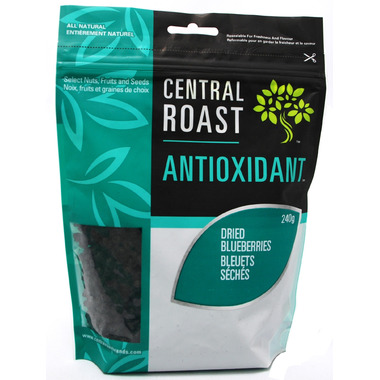 Central Roast Antioxidant Dried Blueberries
Snack food and health food are not mutually exclusive. You CAN have snack food that is both nutritious and delicious! Nosh on Central Roast's all-natural and wildly flavourful nuts, dried fruits, seeds, mixes and treats, that satisfy every craving.
Select blueberries, deliciously natural!
INGREDIENTS:
WILD BLUEBERRIES, SUGAR, SUNFLOWER OIL.
May contain peanuts, tree nuts, sesame seeds, soy, wheat and/or milk.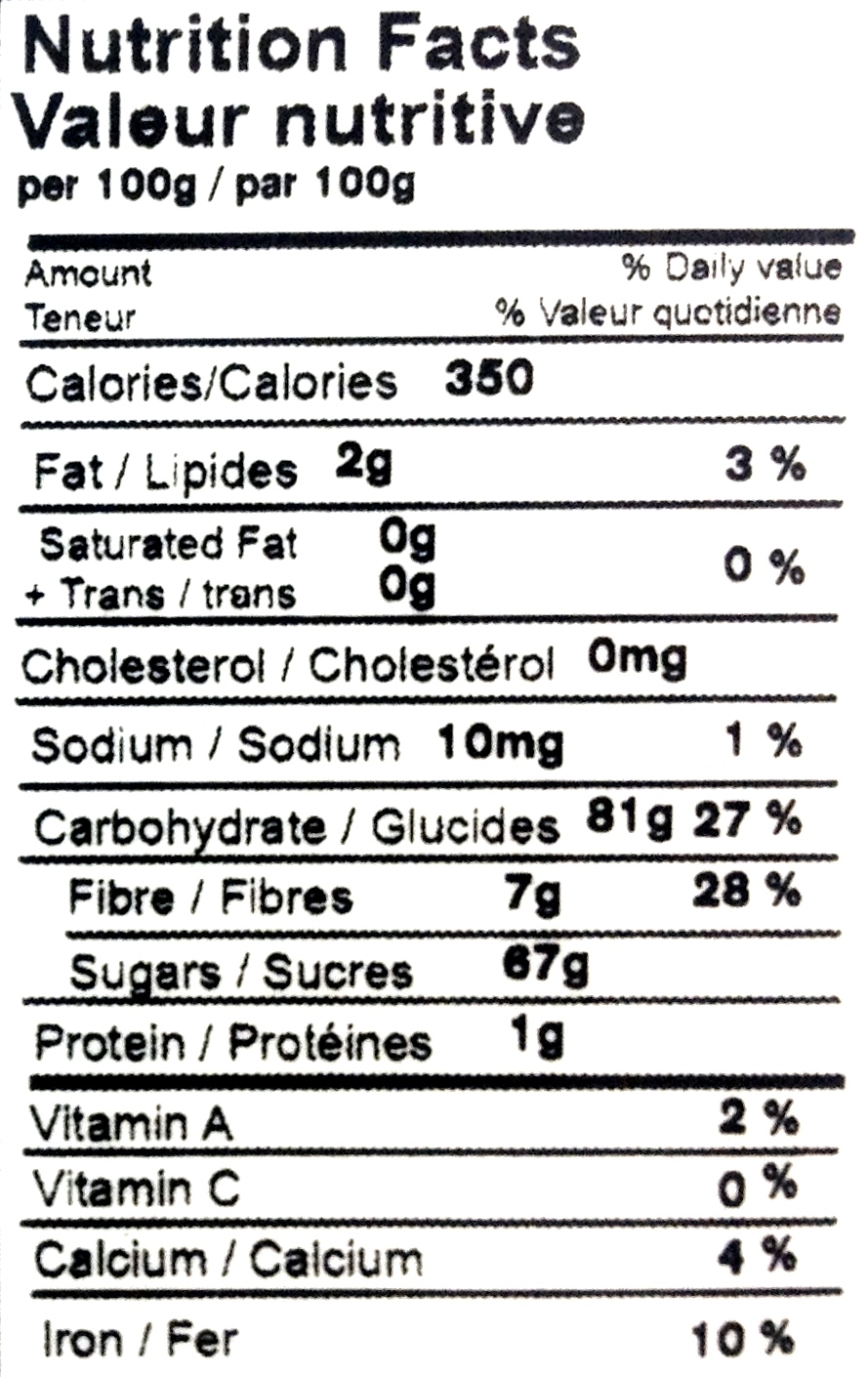 Sophie:
more than a year ago
This is a great product! I bought it because it was on sale and for no other reason. But after adding it to my kefir and chia seed breakfast mix, i'm in love. It's perfect. It adds some sweetness and nutrition. You don't have to wait until blueberries are in season anymore!
1