Champion Juicer - Household Model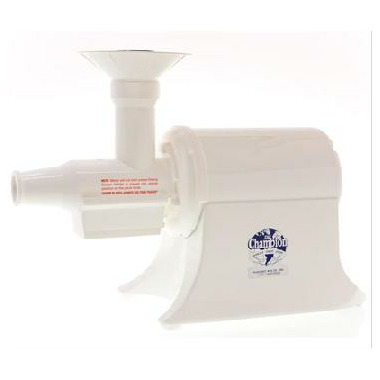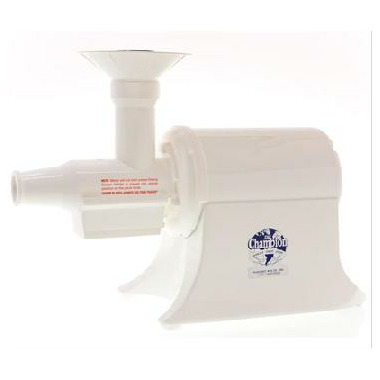 Champion Juicer - Household Model
- We're sorry, this product is no longer available!
- Shop for other products in: Juicers

The Champion juicer household model is powered by a industrial strength, heavy duty electric motor. A full 1/3-horsepower General Electric motor with stainless steel motor shaft, front and rear ball bearings for smoother running and cooler operation gives a high starting torque, delivering plenty of power for an improved masticating process, that chews the fibers to break loose high volumes of cells saturated with important healthy values. A floating cutter effectively separates the juice from the pulp in one quiet, continuous operation. A large, 1.75" diameter feeding chamber reduces preparation time by eliminating the need to cut vegetables into smaller pieces. In addition to fresh juices, these Champion juicers can also make fruit sauces, baby foods, nut butters, ice cream, sherbets and fruit smoothies. Changing just one part instantaneously transforms this juicer into a homogenizer.

Easy to assemble, use and clean, these masticating juicers are made from long-lasting stainless steel to resist both wear and food odour. A stainless steel shaft is complemented by the tempered stainless steel blades, cast directly into the cutter for added strength. This way, the blades will never separate, twist, tarnish or rust.

Included with the Champion Juicer: Instruction Book, Hand Strainer, Small Hole Screen, Blank Screen, Funnel, Juicer Body, Cutter, Screen Holded, Tamper and Champion Juicer ABS Juice Bowl.