Cheeks Ahoy
Cheeks Ahoy Pre-Rolled Unpaper Towels Warm Neutral Charcoal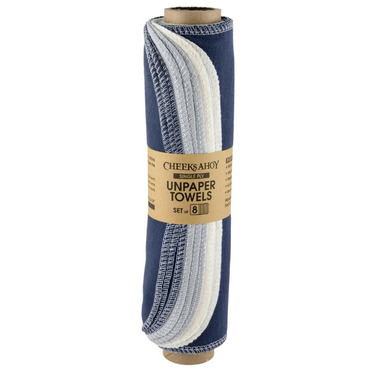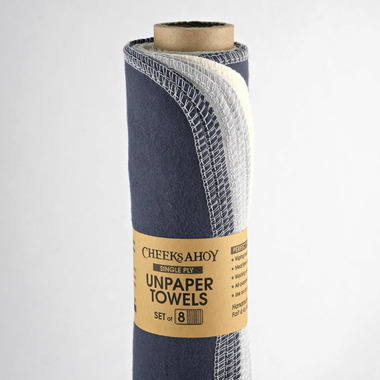 Cheeks Ahoy
Cheeks Ahoy Pre-Rolled Unpaper Towels Warm Neutral Charcoal
Description
Eliminate the use of paper towels and napkins with this eco-friendly replacement. Pre-rolled on a sturdy kraft paper tube for infinite re-rolling. Wipe, wash and roll! PERFECT FOR wiping messy hands and faces after meals spill clean-up washing and drying dishes mealtime napkins lint-free cleaning and dusting always keep a spare or two in your pocket to use as a handkerchief or to have as an emergency wipe.
Features:
Handmade in Canada
Becomes softer with every wash
Single ply, 12"x10"
Kraft paper tube for infinite re-rolling
Fits with most standard paper towel dispensers
Save money, no more buying throw-away paper towels!
Simple paper label is recyclable/compostable
Care: Unpaper towels are not pre-washed, so to fluff up the fibers and reach maximum absorbency, wash and dry a couple of times before putting them to work. Machine wash with like colours using your detergent of choice. Tumble or hang to dry. *Do not use fabric softener or dryer sheets as they can decrease absorbency.
Materials: 100% cotton flannel kraft paper tube
Highlights