Chef's Cut Pork Bar Spicy Tomato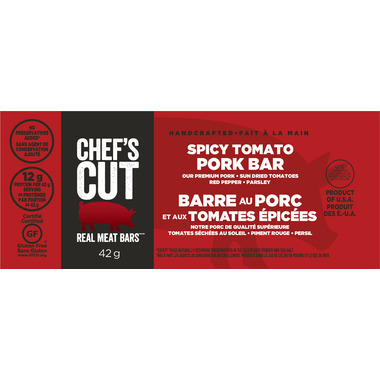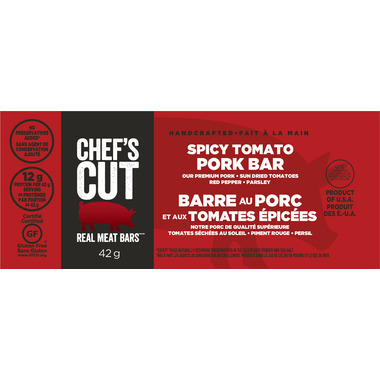 Chef's Cut Pork Bar Spicy Tomato
The meat bar is a perfect marriage of premium pork and fresh spices. Each bite is filled with hints of sun-dried tomatoes, parsley, and red pepper to create more flavour than you knew was possible in a protein bar.

Features:

Handcrafted
Perfectly tender
Slow smoked
Cut of real meat
Less sugar
Ingredients:
Pork, pork stock, tomato powder, cane sugar, sea salt, encapsulated citric acid, sun dried tomatoes, red pepper, parsley flakes, cultured celery
juice powder, granulated garlic, granulated onion, cardamom, chili powder.