Chillafish Fad Edition 2-in-1 Gradual Balance Bike & Tricycle Giraffiti
This edition features illustrations of a Fabulous Artist that Chillafish thinks deserves some special attention. The Bunzi gradual balance bike from Chillafish is a unique 2-in-1 balance bike that can be switched between 3-wheel mode and 2-wheel mode in just a few seconds.

Teach your child balance in a fun and step-by-step way: start in 3-wheel mode and switch to 2-wheel mode only when YOUR child is ready. This nice little bunny is sure to become the preferred bike buddy of your kids.
Features
:
This BUNZI FAD (Fabulously Artistic Designs) limited edition Catmouflage design by artist Evgeniya Molodtcova
Uniquely designed to help teach your child balance at their own pace in a fun way; switches between a 3-wheel mode to a 2-wheel mode in just a few seconds without tools
Seat grows with your child (22cm in 3-wheel mode, 25cm in 2-wheel mode); silent anti-skid non-marking synthetic rubber tires; great for both indoor and outdoor use
Lightweight high-quality ABS material and easy to carry around thanks to the seat handgrip; a hidden storage box in the seat so your child can bring along a toy or snacks for the ride
Designed with cute bunny-style handle bars, an intuitive form that grows with them and vibrant colors to display their personality; recommended for ages 1-3, maximum weight 55 lbs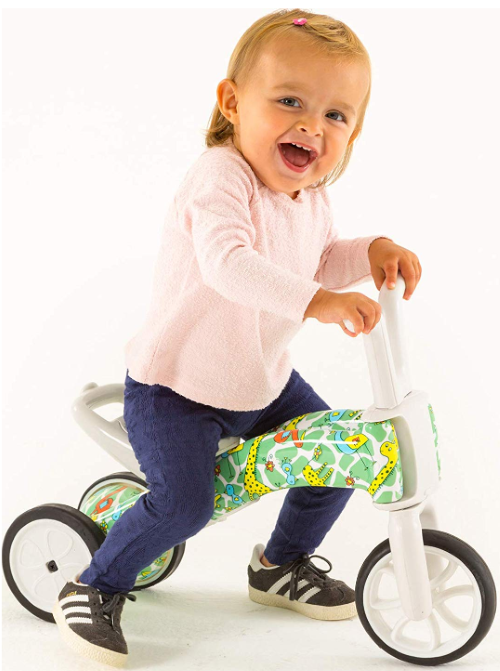 Other Chillafish Products