Choice Organic Teas Blackberry Hibiscus Tea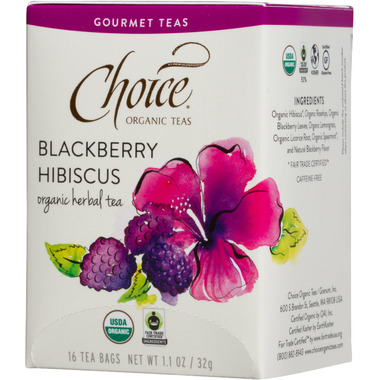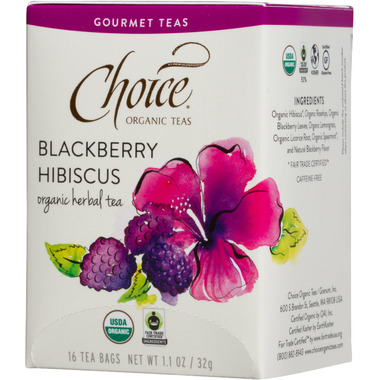 Choice Organic Teas Blackberry Hibiscus Tea
Steep a vivacious, fruity tisane that welcomes festivity. With its tangy character and sweet aroma, this ruby-hued blend is the life of the party. The taste of blackberry mixes with citrusy lemongrass as hearty hibiscus petals tango with
tart rosehips. A sprinkling of spearmint melds with a dash of sweet licorice root. This unforgettable infusion tastes like an herbal ode to sangria and plays well with ice. Caffeine- free.
Features:
Organic
Fair Trade
Unbleached, natural fibre, staple- free bags
100% recycled paperboard printed with plant- based ink
Ingredients: Organic Hibiscus*, Organic Rosehips, Organic Blackberry Leaves, Organic Lemongrass, Organic Licorice Root, Organic Spearmint* and Natural Blackberry Flavour.